Well, the second quarter of the year is almost up.  Which means it's time to do another quarterly report again.
Total Count: Thirty-three books.  A bit more than last quarter (27) and I've over achieved my GoodReads's yearly reading goal  of fifty books. Woohoo.  Grant it, there were some DNFs this quarter.  But it still adds up.
Biggest Surprise:

Cinderella's Dress has such a fantastic premises.  But it's execution was  appalling.  A book with this sort of premises shouldn't be boring, but it is.  So, so, boring.  And it's one of the reasons I really don't request ARCs that often unless I'm pretty sure I'm going to like the book.  Because this one..shudders.  No bueno.
Best Contemporary: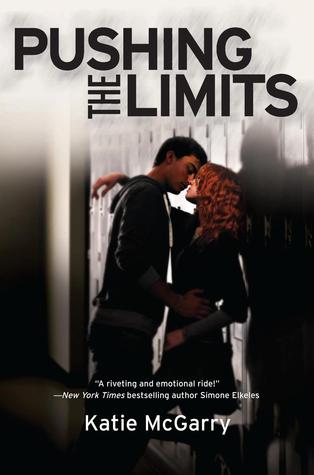 Yes, a Katie McGarry books wins the best contemporary for this quarter.  While there are some faults with this book, it's enjoyable.  The characters are also well developed.  And it has a plot.  Always a big thing for a YA contemporary to succeed. If there is no plot, then God help you.
Worst Contemporary: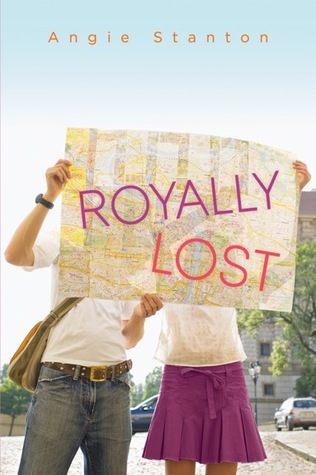 Well, there were lots and lots of contenders for this category, but Royally Lost managed to grab the crown in this category even though there were a couple of DNF-s as its competition.  I think what makes this book such a foul memory is that it had  elements in the book that I should've loved (royalty and European vacations) and sort of shitted on it.  Plus, I have a hard time believing any MC that thinks you can just Google a prince's telephone number.
Best Paranormal:
This book was a solid sequel.  However,  it almost has a dark horse feel to it.  Under hyped, but if you do somehow find yourself reading it you are really wowed.  Solid world building.  Strong characters.  It is really a joy to read. I  just wish more people knew about it.  What's even more applaud worthy about this particular installment is that its the second book in the series.  Yes, it does not suffer from middle book syndrome.
Worst Paranormal: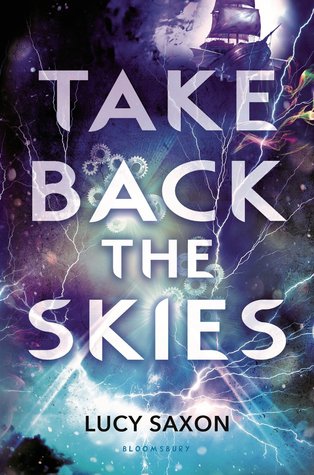 I feel really  bad about this.  This book was written by a teenager, and I thought about not putting it on my list because she's young and I think a lot of the issues in this novel are based on experience.  But out of the paranormals I've read this quarter, it's one of the worst.  And even though a part of me really wanted to put City of Heavenly Fire as the winner to this particular category,   it is a better book than Take Back the Skies.
Best Retelling: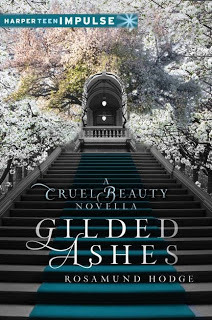 This Cinderella retelling was the perfect retelling.  Hodge is probably one of my favorite debut authors this year.  I just love what she does to fairytales.  She gives them layers and twists them in such ways that you're just feel your emotions drained as you go through the story.  And she managed to do this in a novel with Gilded Ashes. 
Worst Retelling: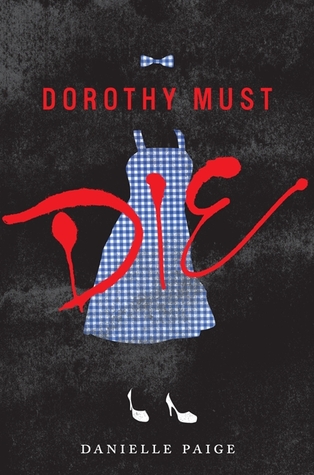 This seemed to be a book that was a little too over hyped for my tastes.  It just didn't live up to expectations and after reading half a dozen or so reviews for this one, I still don't get the appeal.   It's not a bad book, but it's not that special.  And seriously, while they got the shoes right on the cover.  They said ruby slippers in the book which is so wrong (read the actual Baum book).
Best Overall Book:
I honestly don't know.  There were a lot of books that I liked this quarter of the year, but nothing stands out as the best book (A lot of February releases kicked their ass).  Or for that matter, there really weren't that many books I can say that I liked that much to be a top pick.  While I did like quite a few books this quarter, the majority of them had faults.  And there were only a couple that got over the three star threshold on good reads.  Those books (Pushing the Limits and Shadow and Bone) were great but not that great.
Worst Overall Book:
This is a fuck fest.
Yeah, I hated that book that much.
I actually returned it to Barnes and Noble.  This is the sort of YA book that makes me angry.  If I didn't know better I would think that Fantaskey does not take her audience seriously.  The main character is immature and the whole plot line is ludicrous.
Avoid.
Avoid.
Avoid.
Overall Thoughts:  Looking back at a lot of my reviews this quarter, I haven't exactly been a happy reviewer.  While there were lots of books rated in the B zone (three stars) I only rated maybe two four star books and no five star books.  And there were lots of ones.  The good news is that most of these bombs didn't infuriate me as much as the previous quarter's bombs.  The bad news is the ones that did stick out have me wondering just how many twinkies publishers were consuming.
Books That I'm Looking Forward to Reading Next Quarter: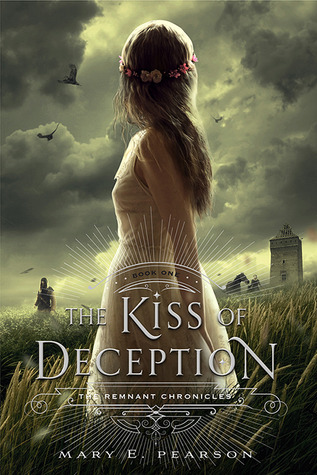 In this timeless new trilogy about love and sacrifice, a princess must find her place in a reborn world.

In a society steeped in tradition, Princess Lia's life follows a preordained course. As First Daughter, she is expected to have the revered gift of sight—but she doesn't—and she knows her parents are perpetrating a sham when they arrange her marriage to secure an alliance with a neighboring kingdom—to a prince she has never met.

On the morning of her wedding, Lia flees to a distant village. She settles into a new life, hopeful when two mysterious and handsome strangers arrive—and unaware that one is the jilted prince and the other an assassin sent to kill her. Deception abounds, and Lia finds herself on the brink of unlocking perilous secrets—even as she finds herself falling in love.

Source: GoodReads
Oh yeah, I'm definitely looking forward to this one.   High fantasy and as much as I hate to say it a love triangle that actually looks like it could be interesting.
A jinni. A princess. And the wish that changes everything. . . .

Najwa is a jinni, training to be a spy in the war against the humans. Zayele is a human on her way to marry a prince of Baghdad—which she'll do anything to avoid. So she captures Najwa and makes a wish. With a rush of smoke and fire, they fall apart and re-form—as each other. A jinni and a human, trading lives. Both girls must play their parts among enemies who would kill them if the deception were ever discovered—enemies including the young men Najwa and Zayele are just discovering they might love.

Source: GoodReads
Anything that has jinnis in it and I'm game.  I also have an ARC of this one, so I'm really forward to reading this one soon.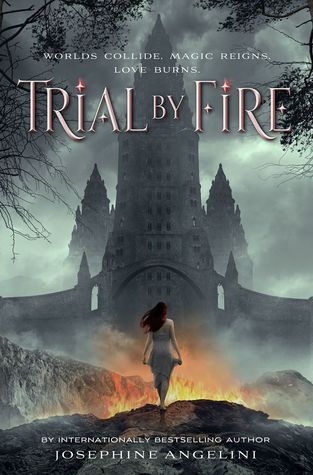 Love burns. Worlds collide. Magic reigns.

This world is trying to kill Lily Proctor. Her life-threatening allergies keep her from enjoying many of the experiences that other teenagers take for granted…which is why she is determined to enjoy her first (and perhaps only) high-school party. But Lily's life never goes according to plan, and after a humiliating incident in front of half her graduating class Lily wishes she could just disappear.

Suddenly Lily is in a different Salem – one overrun with horrifying creatures and ruled by powerful women called Crucibles. Strongest and cruellest of all the Crucibles is Lillian . . . Lily's identical other self in this alternate universe. This new version of her world is terrifyingly sensual, and Lily is soon overwhelmed by new experiences.

Lily realizes that what makes her weak at home is exactly what makes her extraordinary in New Salem. It also puts her life in danger. Thrown into a world she doesn't understand, Lily is torn between responsibilities she can't hope to shoulder alone, and a love she never expected.

But how can Lily be the saviour of this world when she is literally her own worst enemy?

Source: GoodReads
I'm a little skeptical about this one since I deplored Starcrossed with every square inch of my being, but the premises looks awesome so I'm willing to give it a chance. Hopefully, it will end up on my best instead of my worst list next quarter.