I haven't judged covers in awhile.  Mainly because well…I don't know.  Life got in the way and I sort of felt the feature needed a rest.  It's now back, and I'm actually thinking of maybe expanding it into some sort of meme if anyone is interested (there's a poll at the bottom of the post).  Anyway, the theme this month is new releases or upcoming releases.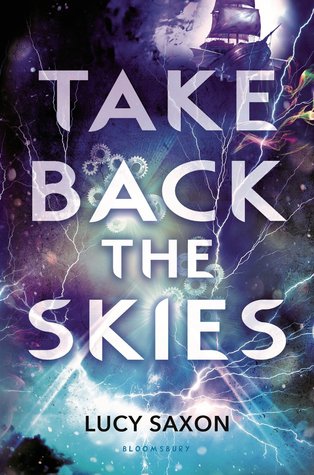 What the Cover Says: It's time to rip off Marissa Meyer with another fairytale meets space retelling.  Though to be honest, I'm sort of a sucker for books like that so I'm willing to read the knock offs.  And this one is no exception with a retelling of Peter Pan told in the point of view of sexy space pirate, Hook.  Through in a little steam punk (see the gears) and a Wendy Darling that is grown up and is hell bent on revenge on Pan for putting her in a mental institute for most of her childhood and insta best seller. Ca-ching.
What The Book is Really About:
Catherine Hunter is the daughter of a senior government official on the island of Anglya. She's one of the privileged – she has luxurious clothes, plenty to eat, and is protected from the Collections which have ravaged families throughout the land. But Catherine longs to escape the confines of her life, before her dad can marry her off to a government brat and trap her forever.

So Catherine becomes Cat, pretends to be a kid escaping the Collections, and stows away on the skyship Stormdancer. As they leave Anglya behind and brave the storms that fill the skies around the islands of Tellus, Cat's world becomes more turbulent than she could ever have imagined, and dangerous secrets unravel her old life once and for all . . .

Source: GoodReads
Verdict: I like it, but it's not showy.  Which for me is a good thing since I don't want people staring at me in shock like they did whenever I was reading  that Katie McGarry novel, but not so good for Barnes and Noble staff who had to spend over an hour to find the book for me in their store.  Though shouts out to that B&N store, your customer service rocks.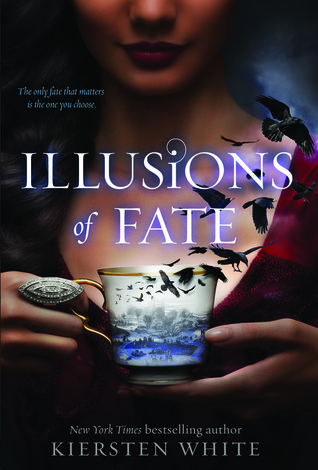 What's the Cover Says:  A sequel to the beloved classic, Alice in Wonderland.  Told from the point of view of The Mad Hatter and the Queen of Hearts love child's point of view. A tale of madness, mixture, heart ache, as Raven the Heartless tries to save her kingdom from her mad mother and tries to have a very happy unbirthday.
What the Book Is Really About:
Downton Abbey meets Cassandra Clare in this lush, romantic fantasy from New York Times bestselling author Kiersten White.

"I did my best to keep you from crossing paths with this world. And I shall do my best to protect you now that you have."

Jessamin has been an outcast since she moved from her island home of Melei to the dreary country of Albion. Everything changes when she meets Finn, a gorgeous, enigmatic young lord who introduces her to the secret world of Albion's nobility, a world that has everything Jessamin doesn't—power, money, status…and magic. But Finn has secrets of his own, dangerous secrets that the vicious Lord Downpike will do anything to possess. Unless Jessamin, armed only with her wits and her determination, can stop him.

Kiersten White captured readers' hearts with her New York Times bestselling Paranormalcy trilogy and its effortless mix of magic and real-world teenage humor. She returns to that winning combination of wit, charm, and enchantment in Illusions of Fate, a sparkling and romantic new novel perfect for fans of Cassandra Clare, The Madman's Daughter, and Libba Bray.

Source: GoodReads
Verdict: Elegant.  Though I really hate the comparison of Downton Abbey meets Cassandra Clare.  The two things do not exist on the same universe.  Enough said.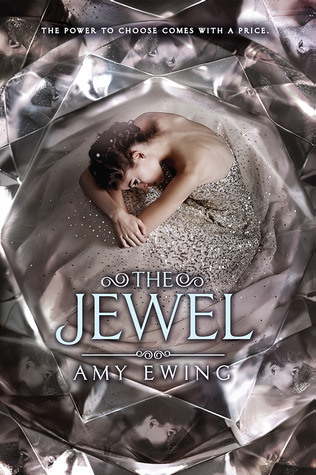 What the Cover Says: Living in a dystopian society one minute.  A paranormal romance the next.  And an unrealistic contemporary…Stephanie is starting to wonder what is wrong with her.  Especially since whenever she has the fantasies she's always in evening wear and there's always a perfect good looking blue eyed boy that's a bit of a sociopath.  Is it insanity or has she read too much YA?  One thing's for sure, she'll always look great even when she's mad.
What the Book Is Actually About:
The Jewel means wealth. The Jewel means beauty. The Jewel means royalty. But for girls like Violet, the Jewel means servitude. Not just any kind of servitude. Violet, born and raised in the Marsh, has been trained as a surrogate for the royalty—because in the Jewel the only thing more important than opulence is offspring.

Purchased at the surrogacy auction by the Duchess of the Lake and greeted with a slap to the face, Violet (now known only as #197) quickly learns of the brutal truths that lie beneath the Jewel's glittering facade: the cruelty, backstabbing, and hidden violence that have become the royal way of life.

Violet must accept the ugly realities of her existence… and try to stay alive. But then a forbidden romance erupts between Violet and a handsome gentleman hired as a companion to the Duchess's petulant niece. Though his presence makes life in the Jewel a bit brighter, the consequences of their illicit relationship will cost them both more than they bargained for.

Source: GoodReads
Verdict: A stunning cover.  Though the summary seems a little too The Selection for me.  However, even if this book is half as shitty the selection it's bound to fly because dresses.
What the Cover Says: It's Dexter for the YA set.  But thrown in Victorian England.  And guess what serial killer's mind we're in…if you said Jack the Ripper you get a non-existant dollar.  Throw in some paranormal buggy man.  And a disgraced lady as his lady love.  You'll want to know Jack.
What the Book Is Actually About:
Miss Rook, I am not an occultist," Jackaby said. "I have a gift that allows me to see truth where others see the illusion–and there are many illusions. All the world's a stage, as they say, and I seem to have the only seat in the house with a view behind the curtain."

Newly arrived in New Fiddleham, New England, 1892, and in need of a job, Abigail Rook meets R. F. Jackaby, an investigator of the unexplained with a keen eye for the extraordinary–including the ability to see supernatural beings. Abigail has a gift for noticing ordinary but important details, which makes her perfect for the position of Jackaby's assistant. On her first day, Abigail finds herself in the midst of a thrilling case: A serial killer is on the loose. The police are convinced it's an ordinary villain, but Jackaby is certain it's a nonhuman creature, whose existence the police–with the exception of a handsome young detective named Charlie Cane–deny.

Doctor Who meets Sherlock in William Ritter's debut novel, which features a detective of the paranormal as seen through the eyes of his adventurous and intelligent assistant in a tale brimming with cheeky humor and a dose of the macabre.

Source: GoodReads
Verdict: The cover's okay.  I mean, once you have the blurb it fits.  And what a blurb.  Dr. Who and Sherlock are like my weekends.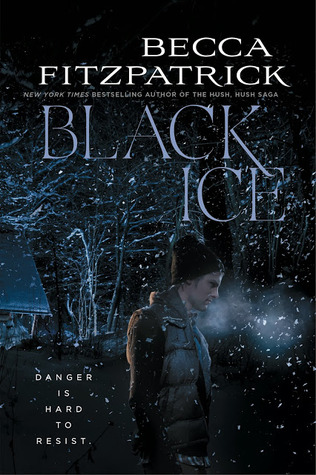 What the Cover Says: After being rejected one too many times by Hallmark and Lifetime, Davey C Gold, has had enough and decides to kidnap the latest Hollywood darling, Rain Bow,  on the set of her new Holiday themed Movie, Merry Christmas Darling. Of course, it's never easy kidnapping a celebrity especially in the middle of a snow storm that the weatherman liken to a snowpocalypse.
What the Book Is Actually About:
Sometimes danger is hard to see… until it's too late.

Britt Pfeiffer has trained to backpack the Teton Range, but she isn't prepared when her ex-boyfriend, who still haunts her every thought, wants to join her. Before Britt can explore her feelings for Calvin, an unexpected blizzard forces her to seek shelter in a remote cabin, accepting the hospitality of its two very handsome occupants—but these men are fugitives, and they take her hostage.

In exchange for her life, Britt agrees to guide the men off the mountain. As they set off, Britt knows she must stay alive long enough for Calvin to find her. The task is made even more complicated when Britt finds chilling evidence of a series of murders that have taken place there… and in uncovering this, she may become the killer's next target.

But nothing is as it seems in the mountains, and everyone is keeping secrets, including Mason, one of her kidnappers. His kindness is confusing Britt. Is he an enemy? Or an ally?

BLACK ICE is New York Times bestselling author Becca Fitzpatrick's riveting romantic thriller set against the treacherous backdrop of the mountains of Wyoming. Falling in love should never be this dangerous…

Source: GoodReads
Verdict: The guy looks like a sociopath that's waiting in the parking lot to attack you.  Perfect considering that's just the sort of guy that was in Hush Hush (also written by Fitzpatrick).