Sometimes I just can't join a popular bandwagon.  Believe it or not there are some big name books I have no intention of ever reading.  Here are some of them:
1)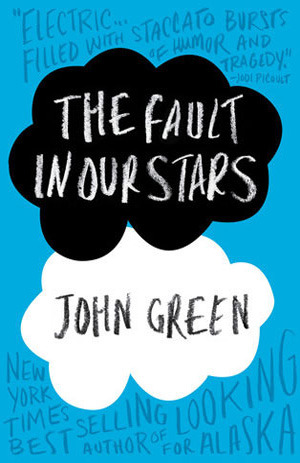 Despite the tumor-shrinking medical miracle that has bought her a few years, Hazel has never been anything but terminal, her final chapter inscribed upon diagnosis. But when a gorgeous plot twist named Augustus Waters suddenly appears at Cancer Kid Support Group, Hazel's story is about to be completely rewritten.

Source: GoodReads
Yeah, yeah, I know. It's suppose to be poignant and as sad as a Nicholas Sparks book, but I can't.  For a lot of reasons.  Cancer stories just don't sit well with me.  For one thing, I had a relative who passed away from it so it always bring back some sad memories.  Another reason, I feel like I'm being manipulated by the author when they pull out the C card.  Plus, John Green has put his foot in his mouth a few times on Twitter so it's really not for me.  Despite the fact that my mother has been talking about what a sweet movie it was (seriously, my mother went to see that stupid movie for her anniversary despite my protests and being the resident YA reader in my house).  There really is something wrong with that.
2) 
The nation of Panem, formed from a post-apocalyptic North America, is a country that consists of a wealthy Capitol region surrounded by 12 poorer districts. Early in its history, a rebellion led by a 13th district against the Capitol resulted in its destruction and the creation of an annual televised event known as the Hunger Games. In punishment, and as a reminder of the power and grace of the Capitol, each district must yield one boy and one girl between the ages of 12 and 18 through a lottery system to participate in the games. The 'tributes' are chosen during the annual Reaping and are forced to fight to the death, leaving only one survivor to claim victory.

When 16-year-old Katniss's young sister, Prim, is selected as District 12's female representative, Katniss volunteers to take her place. She and her male counterpart Peeta, are pitted against bigger, stronger representatives, some of whom have trained for this their whole lives. , she sees it as a death sentence. But Katniss has been close to death before. For her, survival is second nature.

Source: GoodReads
If you knew me, this wouldn't be that much of a surprise.  I am really not that into dystopia, even though I've read my fair share.  There has to be some sort of gimmick that pulls me in, and even though I've heard wonderful things about The Hunger Games, I just can't commit.  Blame it on being tortured to read The Giver for six weeks back in middle school.  I haven't seen the movies either.  And probably won't until their on TV and I just catch them.  I know, I'm horrible.  But I just can't commit.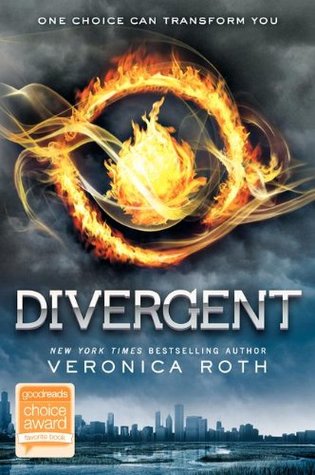 In Beatrice Prior's dystopian Chicago world, society is divided into five factions, each dedicated to the cultivation of a particular virtue–Candor (the honest), Abnegation (the selfless), Dauntless (the brave), Amity (the peaceful), and Erudite (the intelligent). On an appointed day of every year, all sixteen-year-olds must select the faction to which they will devote the rest of their lives. For Beatrice, the decision is between staying with her family and being who she really is–she can't have both. So she makes a choice that surprises everyone, including herself.

During the highly competitive initiation that follows, Beatrice renames herself Tris and struggles alongside her fellow initiates to live out the choice they have made. Together they must undergo extreme physical tests of endurance and intense psychological simulations, some with devastating consequences. As initiation transforms them all, Tris must determine who her friends really are–and where, exactly, a romance with a sometimes fascinating, sometimes exasperating boy fits into the life she's chosen. But Tris also has a secret, one she's kept hidden from everyone because she's been warned it can mean death. And as she discovers unrest and growing conflict that threaten to unravel her seemingly perfect society, Tris also learns that her secret might help her save the ones she loves . . . or it might destroy her.

Source: GoodReads
I know how this series ends.  And no, just no.  I don't consider the ending brave.  And for that matter, the whole premises of this book isn't that original. And it's a dystopia.  And I don't really like dystopias.  So there you go.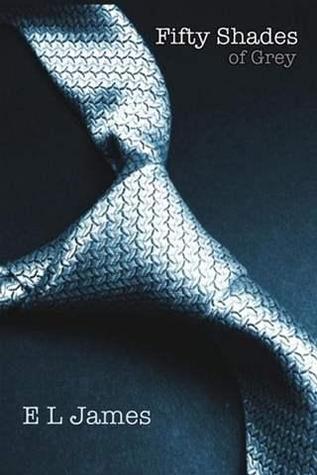 When literature student Anastasia Steele goes to interview young entrepreneur Christian Grey, she encounters a man who is beautiful, brilliant, and intimidating. The unworldly, innocent Ana is startled to realize she wants this man and, despite his enigmatic reserve, finds she is desperate to get close to him. Unable to resist Ana's quiet beauty, wit, and independent spirit, Grey admits he wants her, too—but on his own terms.

Shocked yet thrilled by Grey's singular erotic tastes, Ana hesitates. For all the trappings of success—his multinational businesses, his vast wealth, his loving family—Grey is a man tormented by demons and consumed by the need to control. When the couple embarks on a daring, passionately physical affair, Ana discovers Christian Grey's secrets and explores her own dark desires.

Erotic, amusing, and deeply moving, the Fifty Shades Trilogy is a tale that will obsess you, possess you, and stay with you forever.

This book is intended for mature audiences.

Source: GoodReads
They should say its intended for people  with dirty minds.  To be honest, I read a few chapters when it was on fanfiction.net and it was bad then.  And since only eleven percent of it changed, I doubt it's any better.  Plus, it's P2P.  And my personal ethics makes me find P2P repugnant.  So yes, despite its popularity and endless parodies.  I won't be paying money for this one.  And as for a library copy…I'd have to have latex gloves and a can of Lysol on me.  Really, I don't even want to think about where those books have been.
Poor, poor, trees.
Arielle Sawyer is freaking out because she's the last person in her class to be kissed. Frustrated by her kissably-challenged lifestyle, Arielle allows herself to be talked into selling her first kiss to the highest bidder—on eBay. The media soon catches wind of her story and all of a sudden she's giving interviews and appearing on popular late-night talk shows. Due to her newfound fame, the former wallflower suddenly finds herself the focus of everyone's attention, including that of the most popular guy at school, an actor who just happens to be the teen heartthrob of the moment and even the local bad boy. But as her popularity grows and her friendships begin to weaken, Arielle starts to wonder why she put up the post in the first place. In the end there will be a winner, but will Arielle's first kiss end up being everything she's ever dreamed of?

Source: GoodReads
I already gave Gergagotelis a second chance with her witch series.  I just can't give another.  Those books were heinous.  The fact that this one is self pub has me even more weary, since there's less editorial control.   The summary also has me raising some eyebrows.  Selling your first kiss on Ebay?  Did this kid ever watch To Catch a Predator–clearly, not.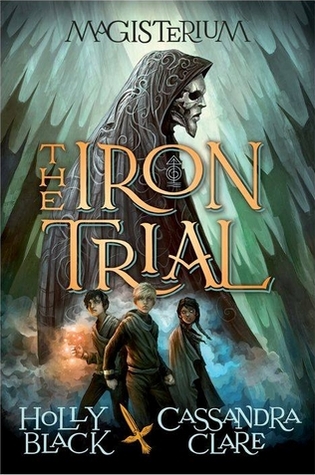 rom NEW YORK TIMES bestselling authors Holly Black and Cassandra Clare comes a riveting new series that defies what you think you know about the world of magic.

From two bestselling superstars, a dazzling and magical middle-grade collaboration centering on the students of the Magisterium, an academy for those with a propensity toward magic. In this first book, a new student comes to the Magisterium against his will — is it because he is destined to be a powerful magician, or is the truth more twisted than that? It's a journey that will thrill you, surprise you, and make you wonder about the clear-cut distinction usually made between good and evil.

Source: GoodReads
Yeah, it's not even released yet, but I'm probably not going to read this one even though Holly Black is a cowriter.  The summary just seems too Harry Potter to me-well.  Plus, three kids-two boys one girl-on the cover.  Harry freaking Potter.  You know, I would just love to know what JK Rowling thought about Cassandra Clare, but JK Rowling lives on Planet Awesome and Clare doesn't exist there.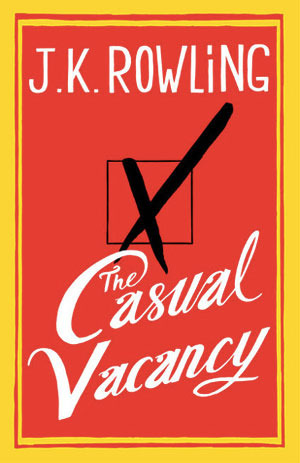 A BIG NOVEL ABOUT A SMALL TOWN …

When Barry Fairbrother dies in his early forties, the town of Pagford is left in shock.

Pagford is, seemingly, an English idyll, with a cobbled market square and an ancient abbey, but what lies behind the pretty façade is a town at war.

Rich at war with poor, teenagers at war with their parents, wives at war with their husbands, teachers at war with their pupils … Pagford is not what it first seems.

And the empty seat left by Barry on the parish council soon becomes the catalyst for the biggest war the town has yet seen. Who will triumph in an election fraught with passion, duplicity and unexpected revelations?(

Source: GoodReads
Speaking of JK Rowling…as much as I love her, I don't think I'll be reading this one.  It just sounds like something one of those pretentious book critics on NPR would read.  And even though I listen to NPR every day, I don't want to spend my reading time reading an NPR-ish novel.  To be honest, being an English major has sort of made me hate reading books I actually have to think in so this is a no go (for now).
Two misfits.
One extraordinary love.

Eleanor… Red hair, wrong clothes. Standing behind him until he turns his head. Lying beside him until he wakes up. Making everyone else seem drabber and flatter and never good enough…Eleanor.

Park… He knows she'll love a song before he plays it for her. He laughs at her jokes before she ever gets to the punch line. There's a place on his chest, just below his throat, that makes her want to keep promises…Park.

Set over the course of one school year, this is the story of two star-crossed sixteen-year-olds—smart enough to know that first love almost never lasts, but brave and desperate enough to try.

Source: GoodReads
I actually have this one on my bookshelf at home, but I doubt I'll read it.  I've heard the book is sort of depressing, and I'm not really a fan of depressed.  Also, I hear that stereotypes are used relentlessly in this book, and I just don't do stereotypes.  So, it will probably be a pass even though I did throughly enjoy Fangirl.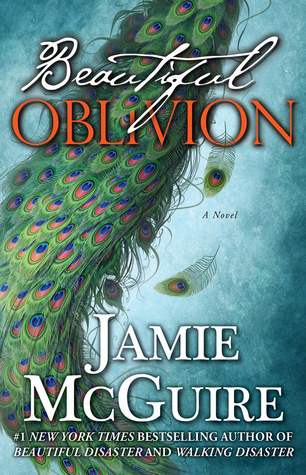 The Beautiful Disaster and Walking Disaster phenomenon continues in the first heart-pounding new adult romance in The Maddox Brothers series.

Fiercely independent Camille "Cami" Camlin gladly moved on from her childhood before it was over. She has held down a job since before she could drive, and moved into her own apartment after her freshman year of college. Now tending bar at The Red Door, Cami doesn't have time for much else besides work and classes, until a trip to see her boyfriend is cancelled, leaving her with a first weekend off in almost a year.

Trenton Maddox was the king of Eastern State University, dating co-eds before he even graduated high school. His friends wanted to be him, and women wanted to tame him, but after a tragic accident turned his world upside down, Trenton leaves campus to come to grips with the crushing guilt.

Eighteen months later, Trenton is living at home with his widower father, and works full-time at a local tattoo parlor to help with the bills. Just when he thinks his life is returning to normal, he notices Cami sitting alone at a table at The Red.

As the baby sister of four rowdy brothers, Cami believes she'll have no problem keeping her new friendship with Trenton Maddox strictly platonic. But when a Maddox boy falls in love, he loves forever—even if she is the only reason their already broken family could fall apart.

In the first installment of the Maddox Brothers books, readers can experience the rush of reading Beautiful Disaster for the first time, all over again.

Source: GoodReads
Can someone go back in time and tell Mrs. Maddox to get her tubes tide after having asshole number one?  Thank you.  Humanity appreciates it.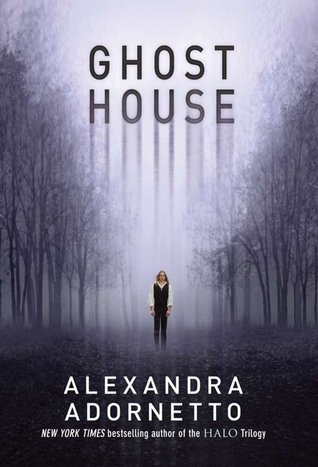 From the New York Times bestselling author of Halo comes the start of a beautiful and powerful new series.

After the loss of her mother, Chloe Kennedy starts seeing the ghosts that haunted her as a young girl again. Spending time at her grandmother's country estate in the south of England is her chance to get away from her grief and the spirits that haunt her. Until she meets a mysterious stranger…

Alexander Reade is 157 years dead, with secrets darker than the lake surrounding Grange Hall and a lifelike presence that draws Chloe more strongly than any ghost before. But the bond between them awakens the vengeful spirit of Alexander's past love, Isobel. And she will stop at nothing to destroy anyone who threatens to take him from her.

To stop Isobel, Chloe must push her developing abilities to their most dangerous limits, even if it means losing Alex forever… and giving the hungry dead a chance to claim her for their own.

Source: GoodReads
Have you read the Halo Trilogy?  Yeah, if you had you'd be running too.  The thing is, if I do see this one at the library there's a good chance my inner curiosity will pick it up.  I mean, I really hope that I can resist.  I know that this sort of book would drive me crazy, but unlike the other ones I'm morbidly curious.  However, I'm putting it on this list because I will not buy it when it's released.  So, I think that counts (sort of).