Note, before I begin this installment I have tentatively started up a Meme for this feature.  There's a page that talks about it  and on the side of the blog there's a link that will take you to a page where you can sign up if you want to participate.
It's summer time-at least in the northern hemisphere.  So, I decided that this month I'd look at covers that "pack heat".
What the Cover Says: Maybeth Carroll has lived her life with nomads.  She's not a nomad though.  She has stayed at the same sad hotel that is her supposed heritage for the past eighteen years and is gosh darn tired of it.  If someone asks for the honeymoon suite one more time…then one day he comes in.  He being Master Smith.  The rock star. The one who Rolling Stone  says has hit burn out.  Master is not Maybeth's type (she might be poor white trash but she does have standards after all and those standards do not involve burnouts), but getting the scoop on Hollywood's latest burnout may get her out of nowheresville.  Now, how to get Master to pay attention to her?
What the Book Is Really About:
If seventeen-year-old Skyler Evans were a typical Creek View girl, her future would involve a double-wide trailer, a baby on her hip, and the graveyard shift at Taco Bell. But after graduation, the only thing standing between straightedge Skylar and art school are three minimum-wage-months of summer. Skylar can taste the freedom—that is, until her mother loses her job and everything starts coming apart. Torn between her dreams and the people she loves, Skylar realizes everything she's ever worked for is on the line.

Nineteen-year-old Josh Mitchell had a different ticket out of Creek View: the Marines. But after his leg is blown off in Afghanistan, he returns home, a shell of the cocksure boy he used to be. What brings them together is working at the Paradise—a quirky motel off California's dusty Highway 99. Despite their differences, their shared isolation turns into an unexpected friendship and soon, something deeper.

Gritty, romantic, and ultimately hopeful, I'll MEET YOU THERE explores the complicated lives of an unforgettable cast of characters. This is the story of teens outside the picket fence. It doesn't soften the edges of adolescence or the individual consequences of war; it's life on the fringes—maddening, weirdly endearing…and completely screwed up.

Source: GoodReads
Verdict: Oddly, I like it.  It's at least sensible enough to take out in public and not feel like your going to be given judgmental looks like one does when they read a Katie McGarry book-yeah, those looks I got in the office are still scarring me for life. It also has a nice summer vibe to it with the colors on the cover.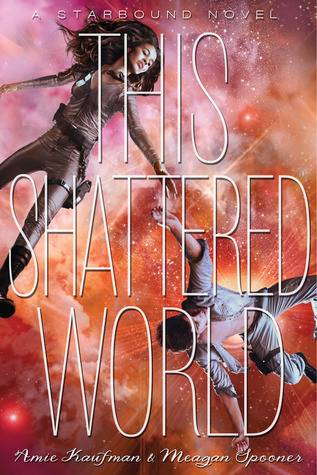 What the Cover Says to Me:
Getting sucked into a worm hole was not how Ivanna Schultz wanted to spend her senior year.  Especially with David Hastings, the weirdo band geek who wears bow ties to school and is obsessed with that stupid British show.  But that's exactly what happens.
But that's exactly what happen. And somehow she ends up on the other side of the wormhole in a spandex bodysuit.
What the Book Is Really About:
The second installment in the epic Starbound trilogy introduces a new pair of star-crossed lovers on two sides of a bloody war.

Jubilee Chase and Flynn Cormac should never have met.

Lee is captain of the forces sent to Avon to crush the terraformed planet's rebellious colonists, but she has her own reasons for hating the insurgents.

Rebellion is in Flynn's blood. Terraforming corporations make their fortune by recruiting colonists to make the inhospitable planets livable, with the promise of a better life for their children. But they never fulfilled their promise on Avon, and decades later, Flynn is leading the rebellion.

Desperate for any advantage in a bloody and unrelentingly war, Flynn does the only thing that makes sense when he and Lee cross paths: he returns to base with her as prisoner. But as his fellow rebels prepare to execute this tough-talking girl with nerves of steel, Flynn makes another choice that will change him forever. He and Lee escape the rebel base together, caught between two sides of a senseless war.

The stunning second novel in the Starbound trilogy is an unforgettable story of love and forgiveness in a world torn apart by war.

Source: GoodReads
Verdict:  Love the background.  Hate the costumes.  Seriously, body suits?  And while I'm all for shirtless male models, I sort of feel for them the way I feel for girl models being forced to wear skin tight suits.  It's a bit undignified.  But hey…nice chest muscles.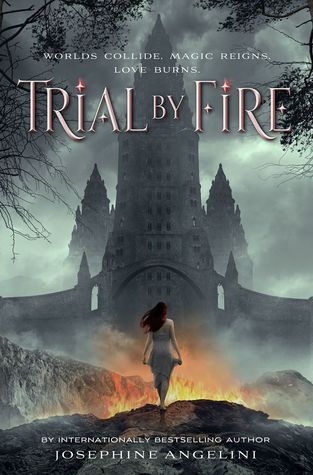 What the Cover Says To Me: Elena Phillips always knew she'd go to hell.  She is, after all, part demon.  However, her dear old dad said nothing about demon boarding school.  Figures.   He always was sort of a tool.  The good thing is as hellish-ha, ha, funny- as the school is, she is learning how to control her powers and soon will be able to wreck havoc when she returns to the mortal world and ruins everybody's life that she hate-so far there are fifty-two people on that list if your not counting sometimes kill worthy Jonas, the paperboy.  Though he does have those YA baby blues.  But when your in Inferno School for the young and evil love isn't something you think about.  Especially when you have revenge to look forward to.
What the Book is Really About:
Love burns. Worlds collide. Magic reigns.

This world is trying to kill Lily Proctor. Her life-threatening allergies keep her from enjoying many of the experiences that other teenagers take for granted…which is why she is determined to enjoy her first (and perhaps only) high-school party. But Lily's life never goes according to plan, and after a humiliating incident in front of half her graduating class Lily wishes she could just disappear.

Suddenly Lily is in a different Salem – one overrun with horrifying creatures and ruled by powerful women called Crucibles. Strongest and cruellest of all the Crucibles is Lillian . . . Lily's identical other self in this alternate universe. This new version of her world is terrifyingly sensual, and Lily is soon overwhelmed by new experiences.

Lily realizes that what makes her weak at home is exactly what makes her extraordinary in New Salem. It also puts her life in danger. Thrown into a world she doesn't understand, Lily is torn between responsibilities she can't hope to shoulder alone, and a love she never expected.

But how can Lily be the saviour of this world when she is literally her own worst enemy?

Source: GoodReads
Verdict: It's okay.  The summary intrigues me more than the cover, but I can take it out in public without feeling heavily embarrassed.
What the Cover Says To Me: Emma High Boots of the dystopian desert is out to kill.  Obviously, can't you see she has her hair braided up and she's wearing tight pants?  That means she's a badd ass.  Add the desert landscape with odd weather going on you have dystopia.  What is she out to kill?  Something big and bad obviously.  A sand monster caused by man abusing the environment.  Sounds good enough.  Now where is that option button.
What the Book Is Actually About:
Ares, God of War, is leading the other dying gods into battle. Which is just fine with Athena. She's ready to wage a war of her own, and she's never liked him anyway. If Athena is lucky, the winning gods will have their immortality restored. If not, at least she'll have killed the bloody lot of them, and she and Hermes can die in peace.

Cassandra Weaver is a weapon of fate. The girl who kills gods. But all she wants is for the god she loved and lost to return to life. If she can't have that, then the other gods will burn, starting with his murderer, Aphrodite.

The alliance between Cassandra and Athena is fragile. Cassandra suspects Athena lacks the will to truly kill her own family. And Athena fears that Cassandra's hate will get them ALL killed.

The war takes them across the globe, searching for lost gods, old enemies, and Achilles, the greatest warrior the world has ever seen. As the struggle escalates, Athena and Cassandra must find a way to work together. Because if they can't, fates far worse than death await.

Source: GoodReads
Verdict: Ugh.  I don't like the revamp.  The bloody feather was actually pretty cool looking.  It was simple, understated, yet compelling.  This cover it just looks like a cliche. Total burn out.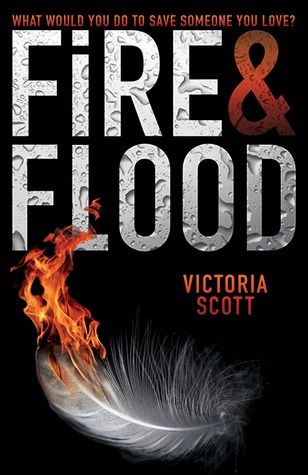 What the Cover Says To Me:
Burn, baby, burn!
That's what Celeste Harper thought when her wings were burnt because of a boy.
A stupid human boy.
Dumped on her ass.  Celeste now has to deal with the fallout of not only being a fallen angel, but a broken hearted mortal girl.  Will she get redemption or will she get the revenge that girl's like Bella Swan could never even think of.
Never mess with a fallen angel.  Especially if she is crazy enough to ditch heaven for a stupid human boy.
What the Book Is Really About:
Time is slipping away….

Tella Holloway is losing it. Her brother is sick, and when a dozen doctors can't determine what's wrong, her parents decide to move to Montana for the fresh air. She's lost her friends, her parents are driving her crazy, her brother is dying—and she's helpless to change anything.

Until she receives mysterious instructions on how to become a Contender in the Brimstone Bleed. It's an epic race across jungle, desert, ocean, and mountain that could win her the prize she desperately desires: the Cure for her brother's illness. But all the Contenders are after the Cure for people they love, and there's no guarantee that Tella (or any of them) will survive the race.

The jungle is terrifying, the clock is ticking, and Tella knows she can't trust the allies she makes. And one big question emerges: Why have so many fallen sick in the first place?

Victoria Scott's breathtaking novel grabs readers by the throat and doesn't let go.

Source: GoodReads
Verdict: I actually like the cover a lot.  No big surprise since I just got done talking about simplicity of feather covers.