Friendships are fickle things.  Depending on the circumstances, one person's b.f.f. might be another person's enemy.  Heck, there are some characters that I throughly enjoy in YA that I wouldn't want to be friends with.  Anyway, here's my list of who I'd give my friendship charm to and whose hands I'd rip it out of in YA.
Five YA Besties:
5) Bella Swan from The Twilight Saga by Stephenie Meyer:
Believe it or not, I'd actually want to be friends with Bella Swan.
Gasping.
I'm sure you are.
After all, she's on of the most useless characters in literature.  But my Slytherin self sees potential with this one.  Not that she'd actually be someone good to talk to if you know you'd have a crisis because she'd probably end up bemoaning about that never ending love triangle of hers, but she actually does have some pretty good connections.
And if you could manipulate her into getting to use those connections to help you…she might be somewhat useful to have around.
The real good thing about her is that if she gets annoying, she'll probably go away on her own.  After all, she has that pesky love triangle to keep her occupied not you.
4)  Maggie Quinn from Rosemary Clement Moore's  Maggie Quinn Girl vs Evil series:
I always wanted to be a competent version of Lois Lane when I was younger.  Maggie is exactly that.   A pragmatist at heart who deals with the paranormal in a weary way.  If she was dating a hundred year old guy, I guarantee you that Maggie would be grossed out by that fact rather than enthralled (I'm looking at you, Bella).
3) Anna from Anna and the French Kiss by Stephanie Perkins: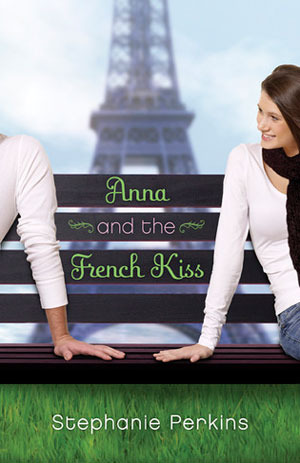 I'd be friends with Anna just to hear about Paris.
Yeah, I know pathetic.  But Anna is actually a character I can relate to.  And unlike Lola, I didn't want to ring her neck every other second.  Yes, she makes some dumb decision, but not slap-able dumb decisions.
I also like the fact that Anna disses her Nicholas Sparks wannabe dad.  If anyone knows me in real life, they know that besides The Notebook, that I get really tired of that guys books/movies.  I just feel like I'm being constantly manipulated with sappy sadness in order to get a buck out of me and well…I just sort of hate that.
2) Cinder from Marissa Meyer's The Lunar Chronicles series: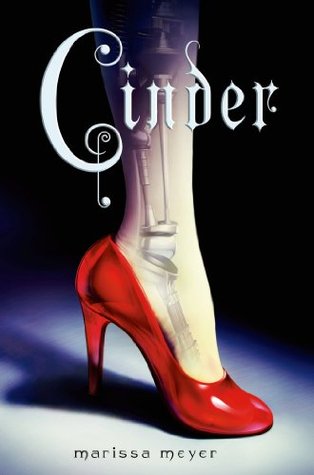 Um, yes.  I'm not that good at mechanical things and Cinder is.  She also has a take charge attitude and she's a cyborg.
I always wanted to be friends with a Cyborg.
And for that matter, she has a pretty cool entourage.
1) Suze Simon from Meg Cabot's The Mediator Series: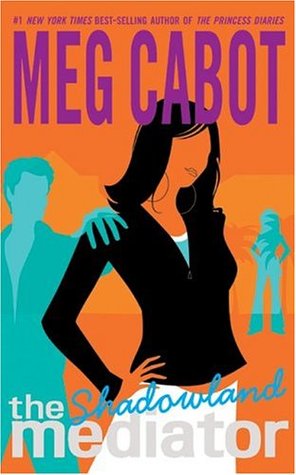 Suze is the ultimate bestie for me.
She has taste in fashion, she can see ghosts, and she has a life that isn't centered around her love life.  But she does have a very hot and used to be dead boyfriend that you can stare at if you want (though she'd probably punch you if you stared for too long).
Five YA Get Them Away From Mes:
5) Clary Fray from Cassandra Clare's The Mortal Instruments Series: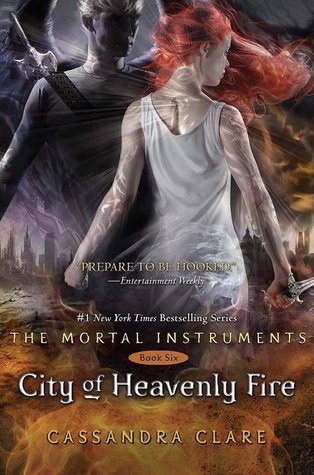 If I wanted to die then be considered an abomination by my own mother I'd be b.f.f.'s with Clary.
Don't believe me, just ask Simon.
Oh, wait he can't remember.
I think what bothers me about Clary's friendship-ness potential is that she's very self involved.  Forget about telling her about your problems.  You'll never get a chance.  It will just be about her and Jace.
And if you hadn't made it through the third book yet, you'll be like why do you want to boink your brother?
So, not friend material.
4) Lola from Lola and the Boy Next Door by Stephanie Perkins: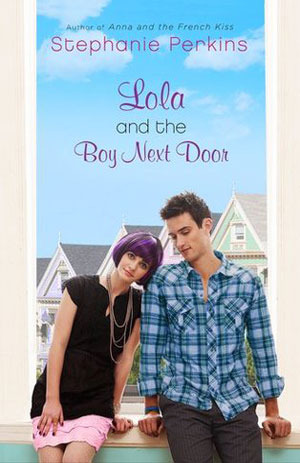 I love Lola, but I wouldn't want to be friends with her.  She's a bit of a drama queen in my opinion.  And a tad bit too impulsive for my tastes.  In a weird way, I think this actually benefits the character.  Not wanting to be friends with her oddly enough makes her more endearing to me.  And more real.  I just…well, I wouldn't let her borrow any of my sweaters.
3) Nikki Becket from Brodi Ashton's Everneath trilogy:
I used to like Nikki and then I don't know…she got selfish.
Common habit with teenagers especially in YA books.  But try selfish to the point of wanting to annihilate an entire world and not giving a rat's ass about it.
She's scary.
And I just don't friend scary.
2) Helen from Josephine Angelini's Starcrossed trilogy:
I don't think I'd want to be with anyone who wanted to have a sex change just so that they could get together with a boy.  Obviously, a person like this is too immature for my tastes.  It also doesn't help when they obsess over sandwiches and pumpkin.  Well, I do like pumpkin.  But not that much.
The Wonder Woman powers might put her in a Bella Swan friendship category, but no.  No.  I'll just find Batman if I need that much help.
1) Bethany Church from Alexandra Adornetto's Halo trilogy:
Dear lord, it's been what over two years since I started reading the Halo trilogy yet I still cringe when thinking about Bethany.  She's just someone that I would so not get along with.  For one thing she's extremely judgmental.  For another, well any sort of personality that she might have-which is little to none- was destroyed when she got involved with Xavier.  In fact, there was a whole scene in Hades devoted to the fact that Bethany was completely dependent on a boy.  And if anyone didn't like it they could suck it.
I wouldn't wish Bethany on my worst enemy.