Top Ten Tuesday is a meme that is hosted by The Broke and Bookish.
Surprisingly, it was easier for me to pick people I didn't want to eat or associate with.  But somehow, I managed to find ten characters who I'd consider cool enough to eat with.  Or at least they wouldn't annoy me to the point where I'd throw their respective books at the wall.
10) Mimi Force from Melissa de la Cruz's Blue Bloods:
I do think Mimi would backstab you in a heartbeat if she thought she could get something out of it, but I think she'd make an interesting person to sit next to in the lunchroom-in the Regina George type of way.  Of course, sitting next to her at lunch doesn't mean you'd exactly want to hang out with her all the time.  Especially  when she goes berserk about Schuyler Van Alen.
9) Anna from Anna and the French Kiss by Stephanie Perkins: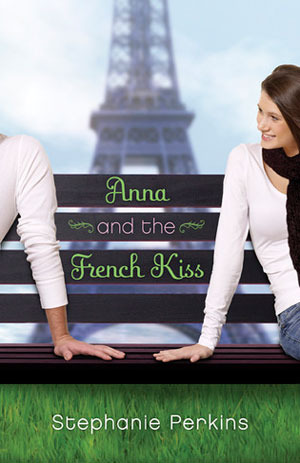 Anna has a lot of drama and I know I would get annoyed at her (a lot).  But it's really not her I want to sit by, but her friends.  And I think if you want to sit by them, you sort of have to be friends with Anna.  On the bright side though, we both like old movies so that would be a conversation starter.
8) Katy from the Lux Series by Jennifer L Armentrout-but only to the end of Opal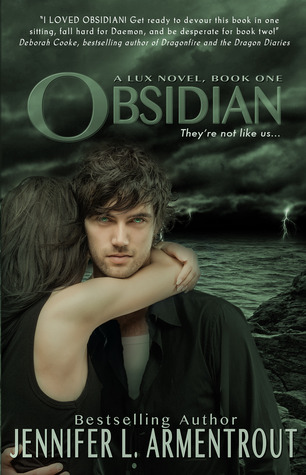 Yes, only till the end of Opal because I don't know what sort of illegal experiments were done to her, but I don't like Katy that much after that book.  I really liked her in Obsidian though.  She didn't really put up with Daemon's shit then and was obsessed with books.  However, it was like the body snatchers grabbed her body…and you know what, that's entirely possible.
7) Amy Goodnight from Rosemary Clement-Moore's Texas Gothic: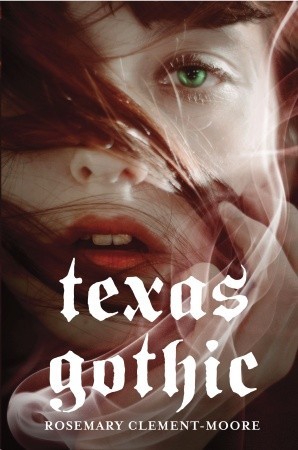 Because Amy is probably exactly how I'd be if I was in a family full of witches.  Plus, she likes Sonic.  So, I'd have a Sonic buddy a lunch time.
6) Margo from Lindsay Ribnar's Art of Wishing:
Margo's boyfriend is sort of a genie.  And I need a genie.  I've been working on those three wishes for a long time, folks.  And it's time they come to fruition.  Besides, the whole genie factor I like Margo.  She reminds me a lot of myself at that age.  Though, I would've made cooler wishes than she did.
5) Mia Thermopolis from Meg Cabot's The Princess Diaries: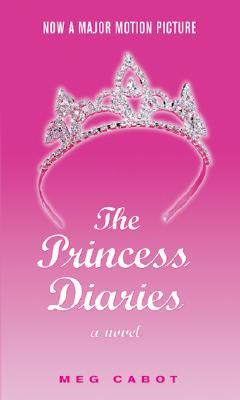 Um, because Mia would obviously be my way in to Prince Harry (because I don't do the fake reality route).
To be honest, I would want to sit next to Mia because, well, I just see the two of us being good friends.  Both of us have slight obsessions when it comes to Lifetime movies, our pets, and protecting the whales.
4) The Lunar Chronicle Characters from Marissa Meyer's The Lunar Chronicles: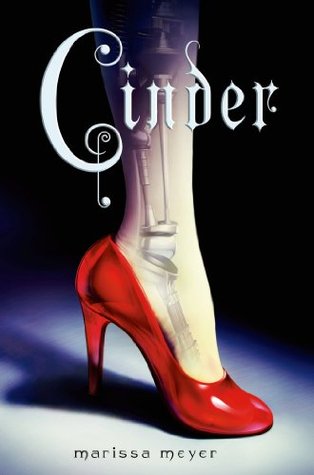 I love all of the characters in this series, and it would be a blast eating with all of them.  It's sort of like a whole table of fun without having any person you really don't like at the table (see number nine).
3) Suze Simon from Meg Cabot's The Mediator: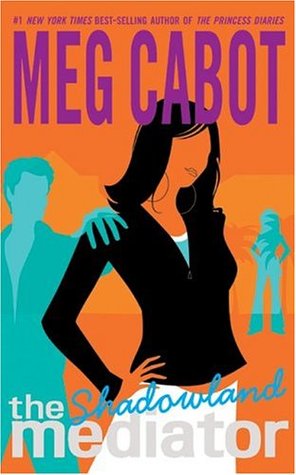 My favorite Meg Cabot protagonist is of course going to be on the list.  She could teach me how to  bust ghosts and put lipstick on at the same time.  Plus, it's very likely that her boyfriend Jesse would sit at the table.  That's always a plus.
2)Riley from Outcast by Adrienne Kress:
I really remember liking Riley.  Only because she felt so real.  I think one of the biggest complaints with a lot of characters that got them booted from the lunch list was that they didn't seem real or didn't have respect for their sex.  Riley met the qualifications and if you haven't checked out this wonderful standalone you should.
1) Hermione Granger from JK Rowling's Harry Potter Series: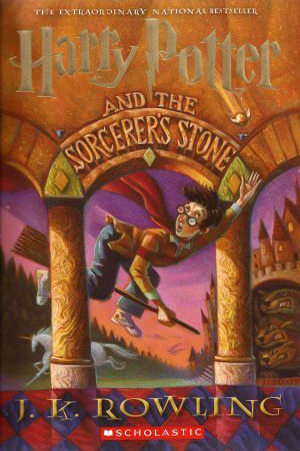 Hello, Hogwarts.  And Hermione is the most awesome character in the book, even though she is a lousy Gryffindor.  Yeah, Slytherin me would want to be friends with a lion.  But we all know that Hermione should've been a Ravenclaw.  It's pretty obvious.  Well, as long as she's not a Hufflepuff, I think I can be friends with her.