It's time to summarize another quarter of reading (woohoo).  I have to say, overall it was a far improvement from the second quarter where there were a lot of OMG why am I reading this.   Okay, so there were a few bombs.  But there were lots of good books to talk about as well.
Total Amount Read:  Thirty-six.  Yes, it seems impressive (well, to me at least), but there were lots of DNFs.  I also read a lot of short books as well.  Also, I had a couple of weeks off, so I was able to catch up on some reading then as well.
Biggest Surprise:
Um, dude.  If you haven't, read this duology.  I want books more like this.  I was just expecting a cute little book with some light genie mythology, but Ribar actually writes a cute little book that discusses all different types of serious issues. I actually gave the first one in the duology five stars (which I hardly ever, ever) give.  Buy.  It.  Now.  Or at least library it. You won't regret it.
Biggest Disappointment:
Lesson learned from this book: if you're going to compare yourself to Sherlock and Dr. Who, you better be able to back up those claims.  Or at the very least, not seem like a poor fan fic.  Honestly, there were times when I squinted that this book really worked for me.  But for the most part, it was a big fat disappointment.  Except the duck.  The duck was amusing.  But not as amusing as this.
Best Contemporary: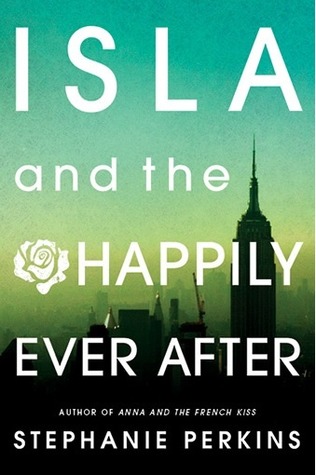 Duh.  It really shouldn't be that big of a surprise that a Stephanie Perkins novel wins this category hands down.  The thing was though, overall I was sort of disappointed in this book.  It hit the right buttons, but in comparison to Lola and Anna (which I reread this quarter) it just wasn't doing it for me.  Sorry, Isla.  Maybe if you hadn't ruined how I view rabbits we'd be better friends.
What's more upsetting than the book was that I was totally going to go see Perkins and Kiersten White at a recent signing.  However, a stupid sinus infection got in the way so I spent the day in bed watching Dr. Who on Netflixs instead.
Well, the Dr. Who part was okay.
Worst Contemporary:
Ew.  Gross.  Would be the best way to describe this one.  I'm sorry, I just can't take a book that describes the love interest looking like a young  Republican (what exactly does a young  Republican look like, since I know plenty of Republicans who look, well, different from each other) and a mother who decides to take it upon herself to teach an entire lunchroom vaginal exercises.  A little over the top and TMI, you think?
Best Paranormal: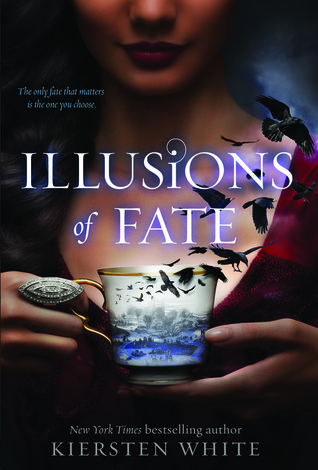 Honestly, I almost listed The Art of Wishing again, but because I like to feature as many books as I can on this post I'm putting Illusions of Fate here.  While it's true I only gave this book three stars, it had a lot going for it.  And I have to say, I like the fact that it wasn't a totally gritty and dark book (which seems to be the norm amongst the genre).  Sometimes it's nice to have some fluff. Especially in historical paranormals which never seem to be fluffy.  Please, let fluffy historical paranormals become a trend.
Worst Paranormal: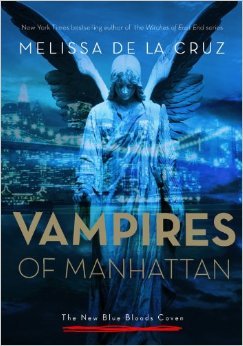 It didn't exactly get the lowest rating, but this one was probably the worst paranormal I read if you looked at expectations going in.  Blue Bloods was a series I once loved and it was like this new spinoff sequel did everything in its power to make me hate that series.  Seriously, why, why, do you ruin one of your best couples like that?  And late twenty somethings do not act like their in their forties and NOT everyone that age has decide whether they're going to reproduce or not.  This book is just really scary of when author takes their series way too long after its expiration date.  Hopefully, de la Cruz will stop before her characters get to the age of Depends (at the rate this book is going at that will be the ripe old age of thirty-five).  And stop contradicting yourself.  If you can't keep up with your mythos. Stop.  Just stop. And give me Kingsley.  And Jack.  And Oliver before you turned him into a tool.
Best Retelling: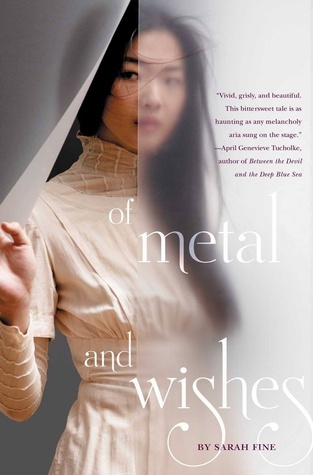 I've never really been one for The Phantom of the Opera, but I loved this book.  Fine did an amazing job with incorporating the slaughterhouse setting in the book and the main character was sort of a refreshing change from the typical archetypes you get in YA.  I also loved how there was the perfect balance between character evolution and plot. And the best part, I didn't get that Andrew Lloyd Webber soundtrack stuck in my head (okay, maybe I did).
Worst Retelling: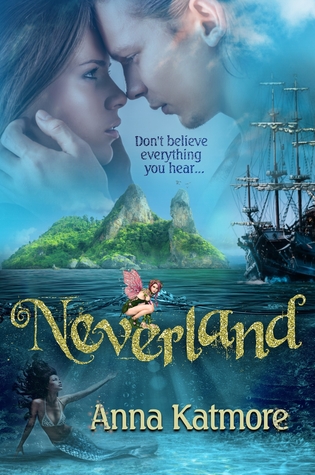 To be fair, I didn't read that many retelling this quarter.  But even if I did, I'm pretty sure this one and its sequel would've been there.  I give a lot of leeway to self pub books, but God what was the point of this one?  It was like someone was going all fan girl over Colin O'Donoghue (Captain Hook in ABC's Once Upon a Time) and wrote this book but made him blonde so that the reader couldn't see that this was really a Colin O'Donoghue appreciation book.
It just didn't work.
Add the fact that Peter Pan is aged up merely so that the reader can get a pointless love triangle.
And it's no wonder why Captain Hook is always drinking rum on that show.
Best Overall Book:
Yeah, big surprise.  I mean, I did give it five stars.  And as I said before, I hardly ever give anything five stars.  Once again, if you haven't.  Read this book.
Worst Overall Book:
Ugh.  I was actually really looking forward to this one.  In a genre that's so full of WASP main characters, I live for stories about diverse protagonists.  Unfortunately, I felt like this one more or less bashed culture and religion.  Having a main character that is constantly ashamed of who she is is no bueno, especially into day and age where we need books that improve our knowledge and awareness about ones culture and beliefs.
Books I'm Looking Forward to Reading Next Quarter: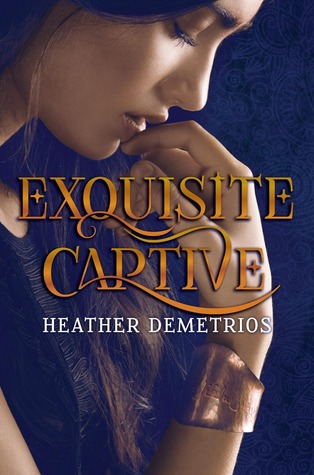 I feel like I've been plugging this book a lot lately on the blog.  But can I say, I'm really excited about it.  I'll read anything jinni oriented in YA and I loved Something Real.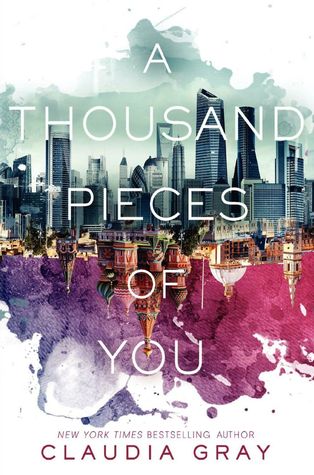 Claudia Gray is like my number one guilty pleasure novelist.  And lately I've been liking the whole alternate realities trend, so I think I could potentially get into this one (hopefully).  Oh, and is that Russia on the cover?  Books involving travel=win.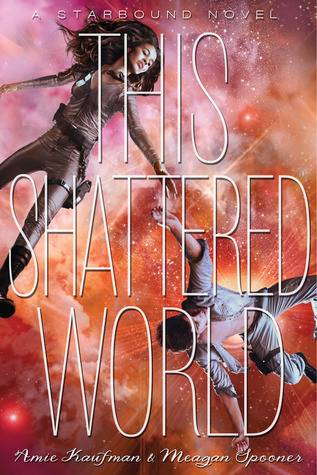 Even though it's a companion novel, I'm still looking forward to this novel if the chemistry between these two characters is anything like the first book.  Plus, I think this trilogy has some of the prettiest covers ever.  Though, I do prefer the green flowy gown to the leather bodysuit.  Seriously, bodysuits.  Only Jennifer Garner (via Alias years) or Angelina Jolie can make them look acceptable.