Top Ten Tuesday is a meme hosted by the Broke and the Bookish for the list inclined.
Honestly, when I saw this topic I was like.  Really?  Because to be honest, I don't go for books for character studies.  Well, most of the time.  I do like good characters.  They often make or break the novel, but I'm a little plot inclined I have to say.  However, when I went through my read stack I was able to comply a list of sorts.
10)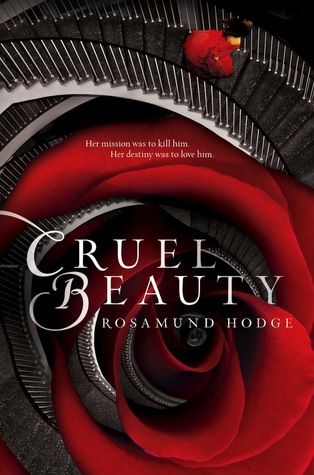 Not everyone is going to love Nyx or even like her, but man you'll have an opinion of her after reading this novel.  I think one of the things that really worked about this one for me was the fact it had a lot of grey characters.  And if you know me, I like having characters that aren't quite good or evil.
9)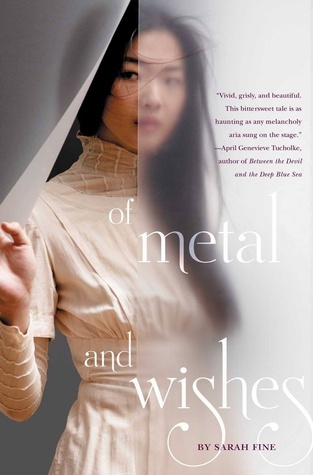 This is probably one of my favorite retellings that I've read this year.  It works really well for a lot reasons, but one of the reasons I liked it so much was the progression of character development.  There is nothing instantaneous  when it comes these characters.  Relationship development, feelings, actions,  really everything is built slowly and perfectly.
8)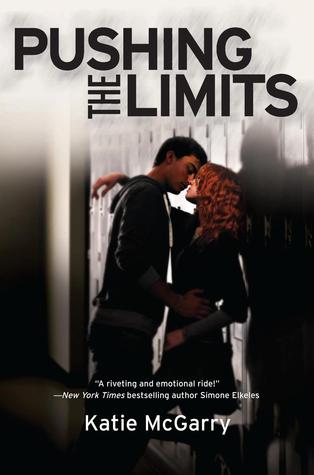 McGarry's books are heavy on the cheese.  But when done right.  Man.  And despite the cheese in this book, the character development for both the leads is just there.  So, is the melodrama.  But you know what sometimes I'm in a melodrama-ish mood.  Sometimes being the operative word.
7)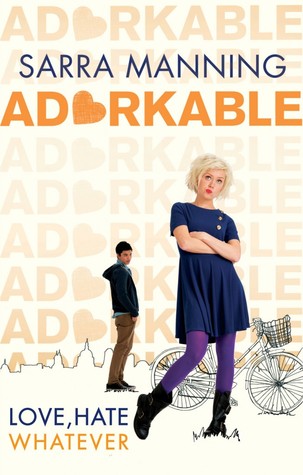 Okay, admittedly sometimes the female lead almost seems a little fake, but after reading the entire book I totally got her and why she's the way she is.  And the lead male is just adorable.  There's really not so much of a plot here, more or less a book about growing up.
6)
The Princess Diaries series talks about self actualization a lot through its ten books and various novellas.  So, why not feature the last book where self actualization may or may not be achieved.  If you want to read about character development though, I really recommend reading the entire series to see the progression that Mia makes from gawky freshman to classy princess. Oh, and if you want more Mia there's actually going to be a new book next year and a spinoff (that based on the cover if I'm going to read it's gonna have to be via ebook).
5)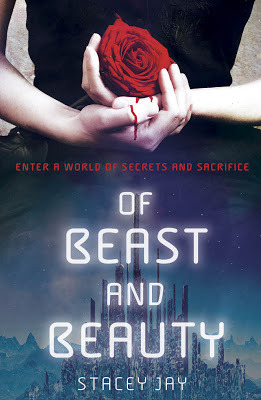 I think if you want a character driven novel, a Beauty and the Beast retelling is always a good place to look.  Currently, Stacey Jay has written my favorite YA Beauty and the Beast retelling.  What I like about this particular story is that it makes you question who is Beauty and who is Beast.  Plus, the prose is just gorgeous.
4)
Although, I was disenchanted with how this series ended, I really thought the second book had a lot going for it in regards to character development.  Nikki seemed to grow a lot as a character in this book and  there were a lot of developments with both of the love interests too.
3)
Grief can really bring out a whole lot emotion.  Emotion obviously equals character development.  And this book has it with it's bawl like a baby scenes.
2)
I've currently been binge reading the Bloodlines series.  And The Indigo Spell  is so far my favorite in the series.  In part, because there's so much character development.  Not only concerning the main character-Sydney, you've came a long way-but the male lead (Adrian,oh, Adrian) has grown tremendously as well.
1)
If you're looking for a character driven piece, look no further than this book.  It takes a character that seems so one dimensional in the original tale and gives her layers.  Which apparently are not only good for haircuts, but for character development as well.