Sorry, it's a day off this week.  However, because of the Thanksgiving holiday the posting schedule got bogged down a bit.  Today, I decided to discuss the best and worst characters of the year.  This particular post will focus on main characters.  If I happen to read something to amend my list by the end of 2014 I'll update it.
Best Characters:
10)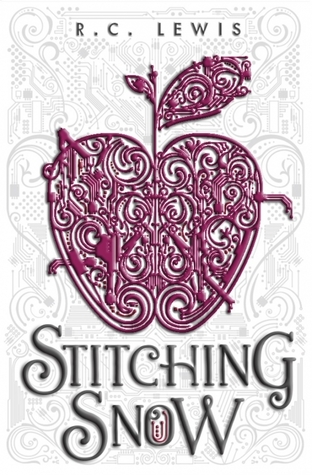 Essie: Though it is a bit of a Lunar Chronicles ripoff, I did like Essie quite a bit.  I like that she had hobbies that aren't usually associated with female hobbies.  STEM programs are desperately looking for more girls so to see a character passionate about coding (yay!).
9)
Margo: I feel like this series is underrated.  I really love how complex the character, Margo, is and the evolution of her life post genie.  While the book is plot filled, in a lot of ways it's character filled too.
8)
Watts: I think it's hard to write a Watson character that's not, well, boring and Marney did that.  Watts is just as complicated as her Sherlock counterpart and this makes her an engaging narrator.
7)
Dinah: I love a good villain's backstory.  This story really is character driven, meaning there's not much plot.  But it succeeded in what it set out to do.  Oakes really made feel for a character who I didn't think I could feel for.
6)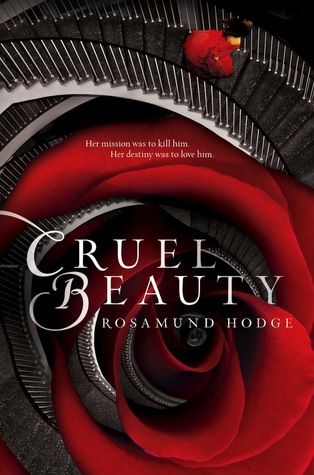 Nyx: I just love that this character isn't instantly lovable or maybe never truly lovable.  She is a spiny, bitchy, character and I love that.  Still, I was able to sympathize with her.  Not everyone is going to be a fan of Nyx though-just FYI.
5)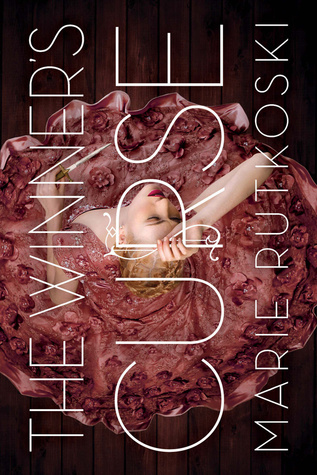 Kestrel: I like how pragmatic this character is.  There's a lack of pragmatic MC's especially pragmatic female protagonists, so I really think that was Kestrel's strong suit.  I also liked the fact that she wasn't a warrior.  That the character was surprisingly feminine yet a feminist.  Therefore, again shattering stereotypes.
4)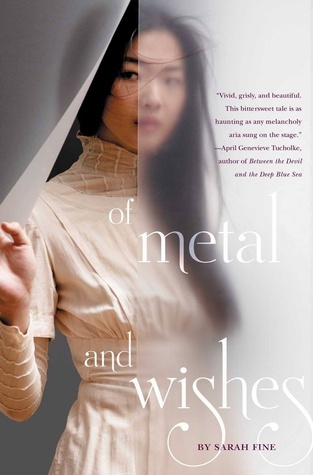 Wen: Wen is a bit softer than most YA characters, but she has her own quiet strength which really develops as the story progresses. Hmmm, I see a theme on this list (cough, development, cough).
3)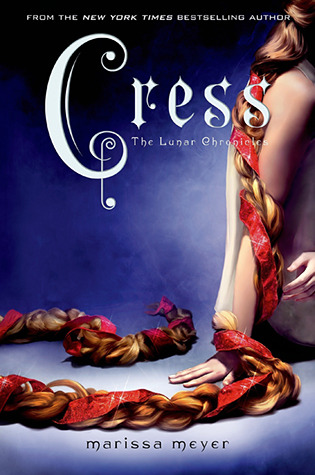 Cress: One of the things I love about Marissa Meyer's books is how diverse her characters' personalities are.  Each point of view has it's distinct own voice to it.  And while it shouldn't work.  It  does.  Cress is particularly engaging because of how her supposed naiveté develops throughout the novel.
2)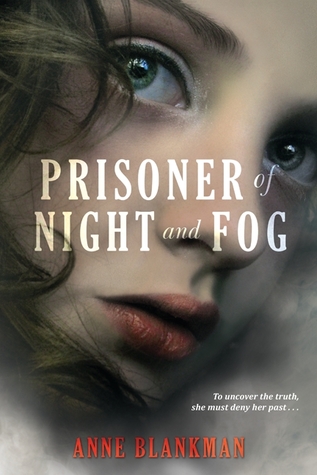 Gretchen: This is one character that grows a lot during her story and that's why she's on this list.  I like how Blankman took a character that shouldn't be likable-a Hitler loyalist-and has her grow and realize just how stupid Hitler is.
1)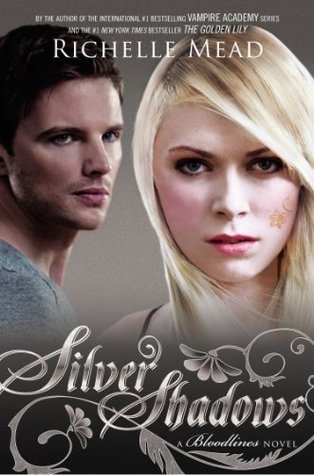 Sydney Sage: I really like Sydney on so many levels.  I can really identify with her on a personal level.  And I like the fact that she's not instantly powerful and that she's smart in a fight rather than rears her head straight in and gets dirty.  Of course, I really love Mead's other Vampire Academy universe protagonist (Rose), but I like how Sydney is similar yet different from her.
Worst Characters:
10)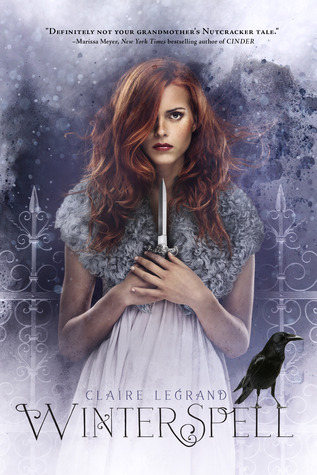 Clara: Dear lord. All I have to say is statue sex.  You can thank me for not bothering.
9)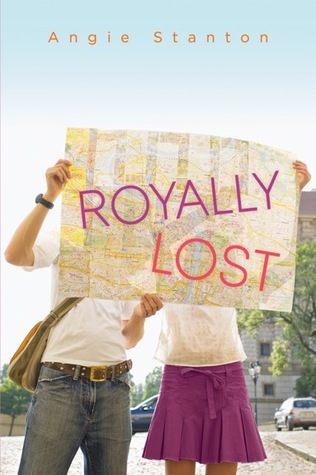 Becca: I think one of my least favorite moments of this year were all these poor Meg Cabot knock offs and Royally Lost was one of these offenders.  I never had read about such a self involved ignorant character in my life.  I get teens usually aren't e the most altruistic of people, but Becca was way over the top. I have real issues when the Americans love McDonalds cliche is exploited.  Jesus.
8)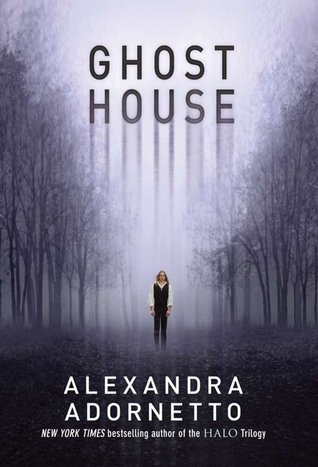 Chloe: I think what bothered me so much about this one was that it was another blatant Cabot-this time of my favorite series The Mediator.  But Chloe ain't no Suze.  I think everything that I loved about Suze as a character was completely removed when it came to Chloe.  She is not an active character.  She waits to be saved and does little to no thinking herself.
7)
The Diamond Sisters: Girls.  Please.  Grow up.  I've given you two books to make me like you.  And I only like one of you.  Maybe two if I'm pushing it.  I really put this book on the list because I think the poor characterization ruined what otherwise would be a relatively enjoyable series.
6)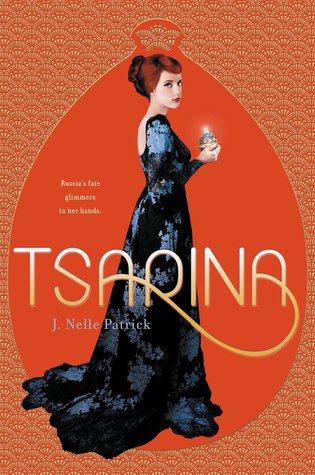 Natalya: How to ruin a book about the Russian Revolution that has the Romanovs in it?  Include a bratty heroine and her stupid friend and  a controlling idiot.  Since this feature is mostly focusing on the main character, I will say that Natalya did nothing to make me sympathize with her.  She didn't seem to grow as a character either.
5)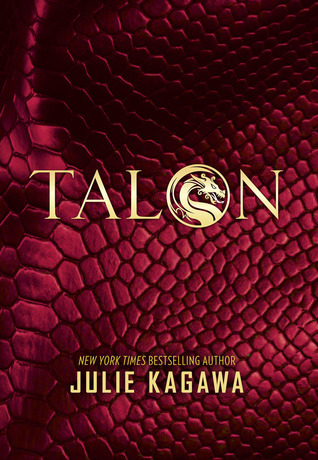 Ember: This was probably one of the most disappointing book on this list.  I always hear such lovely things about Julie Kagawa and while I've read some of her other work I've never totally loved those books.  Unfortunately, Talon was not an exception to this .  I could care less about Ember.  I thought she was poorly crafted and was just an impulsive twat.
4)
Vivian: This book suffers from having a TSTL character that primarily exists to cover up lame plot holes.  Really, nothing about this book makes sense.  And I think the fact that the main character is a complete idiot makes it worse.
3)
Millie: Dear lord, this character was probably the main reason I DNF'd this one.  And I think it's a problem I find with a lot of YA mysteries.  The main character is just a trope.  The problem with Millie is she acts like she's about twelve and her actions are…well…stupid.
2)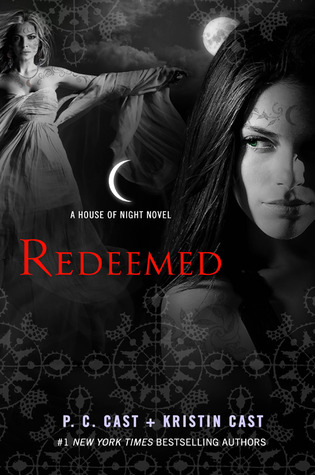 Zoey: Because this is probably the last year I'm going to get  to do this (fingers crossed) and Zoey Redbird has to go on this list.  I don't think a more insipid character exists in YA.  I think I even like Bethany Church better if only because her own series was miraculously short.
1)
Colby: Yeah, real big surprise here (not).  It's been almost a year since I've read this one and I couldn't find a character that was worse than Colby since.  I think the worst thing about this character was that by all means I was meant to sympathize with her.  Her story was heartbreaking.  But despite all the what should be insta sympathy points for the character, I couldn't like her or really anyone else in this book.