It's time for another edition of Do Judge a Book by Its Cover.  If you're interested in joining this once a month meme.  Click here.
This month's covers celebrate the American holiday, Thanksgiving.  I've chosen covers that I may or may not be thankful for (tried to do a mix).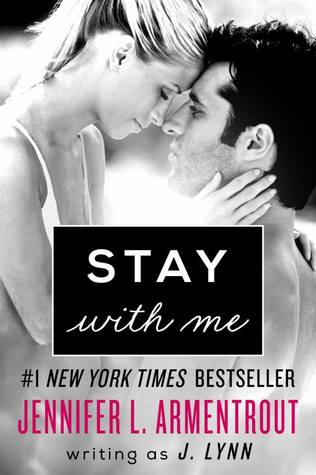 What the Cover Emulates:
Nose touch.  It's the most intimate pose in the world.  At least, according to most photographers Parker Wilson has come across.
But never has Parker felt a nose touch as much as he did with Lara.
Lara, however, is skeptical at best with Parker.  She wants to get out of the posing for the New Adult industry and into Hollywood (she totally could win the part of a New Adult character).  But is that even possible?
What the Book Is Actually About:
At 21, Calla hasn't done a lot of things. She's never been kissed, never seen the ocean, never gone to an amusement park. But growing up, she witnessed some things no child ever should. She still carries the physical and emotional scars of living with a strung-out mother, Mona—secrets she keeps from everyone, including her close circle of college friends.

But the safe cocoon Calla has carefully built is shattered when she discovers her mom has stolen her college money and run up a huge credit card debt in her name. Now, Calla has to go back to the small town she thought she'd left behind and clean up her mom's mess again. Of course, when she arrives at her mother's bar, Mona is nowhere to be found. Instead, six feet of hotness named Jackson James is pouring drinks and keeping the place humming.

Sexy and intense, Jax is in Calla's business from the moment they meet, giving her a job and helping her search for Mona. And the way he looks at her makes it clear he wants to get horizontal . . . and maybe something more. Before Calla can let him get close, though, she's got to deal with the pain of the past—and some very bad guys out to mess her up if she doesn't give them her mom.

Source: GoodReads
Thankful or Not Thankful:
Not thankful.  After reading the book, I really wish the cover model would've had some scars on her face to reflect the character-who's not a traditional beauty.  But nope, both people on the cover look like they could be underwear models.  Which to me is just annoying.  Also, Calla is a natural blonde.  I can see this girl's roots.  Not tres chic.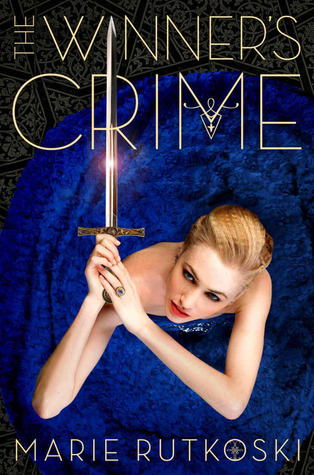 What the Cover Conveys:
Obviously, because she is holding a sword in her hand, Ariel is the chosen one.  Or is she?  All her life Ariel has prepared for battle to sacrifice herself if need be for her people.  And then a truth comes out that rocks her world. But the real question is, will she get to keep the pretty dress?
What the Book Is Really About:
Book two of the dazzling Winner's Trilogy is a fight to the death as Kestrel risks betrayal of country for love.

The engagement of Lady Kestrel to Valoria's crown prince means one celebration after another. But to Kestrel it means living in a cage of her own making. As the wedding approaches, she aches to tell Arin the truth about her engagement…if she could only trust him. Yet can she even trust herself? For—unknown to Arin—Kestrel is becoming a skilled practitioner of deceit: an anonymous spy passing information to Herran, and close to uncovering a shocking secret.

As Arin enlists dangerous allies in the struggle to keep his country's freedom, he can't fight the suspicion that Kestrel knows more than she shows. In the end, it might not be a dagger in the dark that cuts him open, but the truth. And when that happens, Kestrel and Arin learn just how much their crimes will cost them.

Source: GoodReads
Thankful or Not Thankful:
Thankful.  These are my shallow-but I can feel good being shallow because the book is actually wonderful covers.  And I love the dress on this one.  Okay, the holding the sword thing looks a little cliche.  But I want a dress in that color.  Like now.  Please.  Thank you.
What the Cover Conveys:
Cora is an assassin.  But not your typical YA fantasy assassin.  She's a dragon assassin who's on the run after killing the emperor's prize guard.  Or is said guard dead?  Cora is getting these weird vibes that she's being watched.  So, she does the only thing that makes sense. Flees.  But is she running into the belly of the beast?
What the Book Is Really About:
War erupts in this bittersweet sequel to "Of Metal and Wishes", inspired by The Phantom of the Opera and called "relentlessly engrossing" by The Romantic Times.

In the year since the collapse of the slaughterhouse where Wen worked as her father's medical assistant, she's held all her secrets close. She works in the clinic at the weapons factory and sneaks away to nurse Bo, once the Ghost, now a boy determined to transform himself into a living machine. Their strange, fragile friendship soothes some of the ache of missing Melik, the strong-willed Noor who walked away from Wen all those months ago—but it can't quell her fears for him.

The Noor are waging a rebellion in the west. When she overhears plans to crush Melik's people with the powerful war machines created at the factory, Wen makes the painful decision to leave behind all she has known—including Bo—to warn them. But the farther she journeys into the warzone, the more confusing things become. A year of brutality seems to have changed Melik, and Wen has a decision to make about him and his people: How much is she willing to sacrifice to save them from complete annihilation?

Source: GoodReads
Thankful Or Not:
Thankful.  I love that this series feature a person of color and I also like how vibrant this cover looks in contrast to the first one.  Honestly, this is a series that's either going to work or not work, depending on how squeamish you are.  I personally loved it, but I can totally understand that not everyone is going to get it.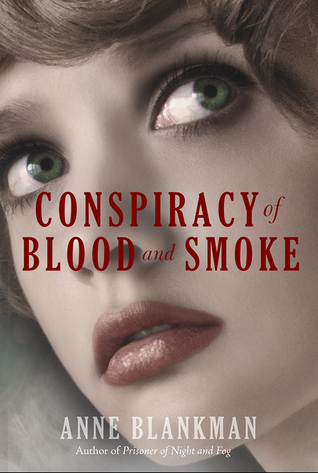 What the Cover Conveys:
Maybe she's born with it…or maybe it's something else?
She was only supposed to be in a makeup add.  That's what Ava assumed when she got a call from The Agency.  But soon she finds herself involved in a world where beauty is more than a little sinister.
What the Book Is Really About:
The girl known as Gretchen Whitestone has a secret: She used to be part of Adolf Hitler's inner circle. More than a year after she made an enemy of her old family friend and fled Munich, she lives with a kindly English family, posing as an ordinary German immigrant, and is preparing to graduate from high school. Her love, Daniel Cohen, is a reporter in town. For the first time in her life, Gretchen is content.

But then, Daniel gets a telegram that sends him back to Germany, and Gretchen's world turns upside-down. And when she receives word that Daniel is wanted for murder, she has to face the danger she thought she'd escaped-and return to her homeland.

Gretchen must do everything she can to avoid capture and recognition, even though saving Daniel will mean consorting with her former friends, the Nazi elite. And as they work to clear Daniel's name, Gretchen and Daniel discover a deadly conspiracy stretching from the slums of Berlin to the Reichstag itself. Can they dig up the explosive truth and get out in time-or will Hitler discover them first?

Source: GoodReads
Thankful or Not:
Hmmm, not.  I don't know the big face just doesn't do it for this series.  I mean, when I think about a book about Nazi Germany I don' t think makeup ad which is totally the feeling I get by this cover.  If I was buying makeup though.  Then totally it works.
What the Cover Conveys:
Teresa Tillman has always had an unhealthy obsession with princesses.  She truly believes that if she acts like a princess then one day she will be a princess.
Which is one of (many) reasons she decides to walk around her junior high prep school in a tiara.
Of course, this = lots and lots of bullying since kids are cruel and don't realize how fantastic wearing a tiara actually is.
However, despite the avid hatred Teresa is getting, the internet starts to take notice.  And soon, Teresa has a successful blog called The Notebooks of a Middle School Princess (No Kate Middleton Included).
What the Book Is Actually About:
In FROM THE NOTEBOOKS OF A MIDDLE SCHOOL PRINCESS a new middle grade series, readers will see Genovia, this time through the illustrated diaries of a spunky new heroine, 12 year old Olivia Grace, who happens to be the long lost half-sister of Princess Mia Thermopolis.

Source: GoodReads
Thankful or Not Thankful:
Mixed.  But ultimately not thankful.  I like that the cover features a POC.  What I don't like is that this is the type of cover that is going to have to stay home or be read via ebook for the twelve and up set.  And let's be honest, there's going to be a lot of people who are over the age of twelve reading this since everyone wants to know how the heck supposed sterile Prince Phillipe had another kid.