Unfortunately, I did not feel like doing this feature/meme last month.  However, I am getting back into the swing of things by looking at new 2015 covers and, well, bastardizing them per usual.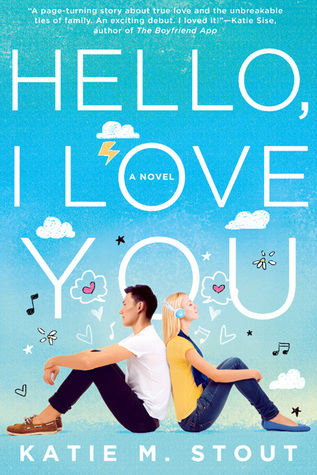 What the Cover Says: An adaptation of Music and Lyrics for the YA sect with a Korean twist. Bing is a has been and he's barely even twenty. Ally is an aspiring song writer who hates the fact that her publicist mother decided to uproot her for a year to repair a failing KPOP idol's image.  Of course, what Ally never expects is having a connection with Bing and helping him work on a new song that's sure to be a hit-"Hello, I Love You".
What the Book is Really About:
A teen escapes to a boarding school abroad and falls for a Korean pop star in this fun and fresh romantic novel in the vein of Anna and the French Kiss.

Grace Wilde is running—from the multi-million dollar mansion her record producer father bought, the famous older brother who's topped the country music charts five years in a row, and the mother who blames her for her brother's breakdown. Grace escapes to the farthest place from home she can think of, a boarding school in Korea, hoping for a fresh start.

She wants nothing to do with music, but when her roommate Sophie's twin brother Jason turns out to be the newest Korean pop music superstar, Grace is thrust back into the world of fame. She can't stand Jason, whose celebrity status is only outmatched by his oversized ego, but they form a tenuous alliance for the sake of her friendship with Sophie. As the months go by and Grace adjusts to her new life in Korea, even she can't deny the sparks flying between her and the KPOP idol.

Soon, Grace realizes that her feelings for Jason threaten her promise to herself that she'll leave behind the music industry that destroyed her family. But can Grace ignore her attraction to Jason and her undeniable pull of the music she was born to write? Sweet, fun, and romantic, this young adult novel explores what it means to experience first love and discover who you really are in the process.

Source: GoodReads
Verdict:  I like the fact that the cover features diversity.  What I don't like that it doesn't feature South Korea on the cover.  It does convey romance though, so that's something (I guess).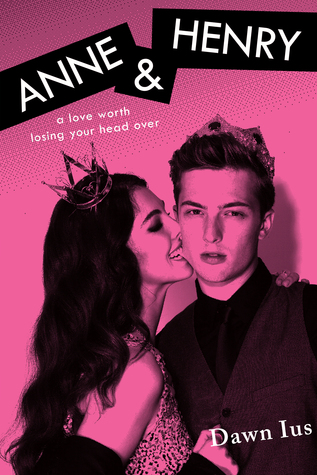 What I Think It's About: Alexi and Moira are the pairs team to beat.  And what better way to set their Olympic program around the dark tainted love story of Henry the VIII and Anne Boleyn minus the whole syphilis and missing head part.  However, Anne and Henry's story starts to creep into their own life as well, and that can only spell trouble.
What the Book is Really About:
Anne
Wild, brazen, mischievous, bewitching

Henry
Driven, haunted, charming, magnetic

Apart, they are bound to destroy themselves. Together, they are bound to destroy each other.

Henry Tudor's life has been mapped out since the day he was born: student president, valedictorian, Harvard Law School, and a stunning political career just like his father's. But ever since the death of Henry's brother—perfect, high-achieving Arthur—his family has been twice as demanding. And now Henry's trapped: forbidden from pursuing a life as an artist or dating any girl who's not Tudor approved.

Then Anne Boleyn crashes into his life.

Anne is wild, brash and outspoken. She is everything Henry is not allowed to be—or to want. But soon Anne is all he can think about. His mother, his friends, and even his girlfriend warn him away, yet his desire for Anne consumes him. Henry is willing to do anything to be with her. But once he has her, their romance could destroy them both.

Inspired by the true story of Anne Boleyn and King Henry VIII, Anne & Henry reimagines the intensity, love, and betrayal between one of the most infamous couples of all time.

Source: GoodReads
Verdict: A little too prom queen and king for me.  Obviously, you wont be able to take this one out in public.
What the Cover Says: When Zelda applied to go to school in Athens, she didn't think she' d be doing it basically alone.  Back then she was dating, Kevin, and they were planning their happily ever after-graduating and attending the some Ivy League together.  Flash forward nine months and Kevin has ditched Zelda's behind and she's still going to Greece…with Kevin.  Can you say, awkward!  It doesn't help that Zelda has an extremely good looking host brother who looks like he could rival John Stamos if he ever decided to do yogurt commercials.  And Kevin, we'll he kind of misses what he ditched.
What the Book is Really About:
A laugh-out-loud high school adventure set in Greece, perfect for fans of Meg Cabot 

High school sophomore Zona Lowell has lived in New York City her whole life, and plans to follow in the footsteps of her renowned-journalist father. But when he announces they're moving to Athens for six months so he can work on an important new story, she's devastated— he must have an ulterior motive. See, when Zona's mother married an American, her huge Greek family cut off contact. But Zona never knew her mom, and now she's supposed to uproot her entire life and meet possibly hostile relatives on their turf? Thanks… but no thanks.

In the vein of Anna and the French Kiss, Zona navigates a series of hilarious escapades, eye-opening revelations, and unexpected reunions in a foreign country—all while documenting the trip through one-of-a-kind commentary.

Source: GoodReads
Verdict: Meh.  A little too cliche.  The title though and the Meg Cabot comparison pull me in.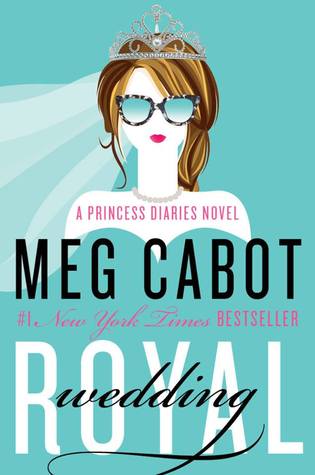 What the Cover Says: Brenda always wanted to be a princess.  To the point where many people would say she has princess psychosis.  When the dapper Prince Anthony of Not England gets engaged, Brenda knows she has to break up that royal wedding if it's the last thing for her to do.
What the book is Really About:
From the #1 New York Times bestselling author of the Princess Diaries series, comes the very first adult installment, which follows Princess Mia and her Prince Charming as they plan their fairy tale wedding–but a few poisoned apples could turn this happily-ever-after into a royal nightmare.

For Princess Mia, the past five years since college graduation have been a whirlwind of activity, what with living in New York City, running her new teen community center, being madly in love, and attending royal engagements. And speaking of engagements. Mia's gorgeous longtime boyfriend Michael managed to clear both their schedules just long enough for an exotic (and very private) Caribbean island interlude where he popped the question! Of course Mia didn't need to consult her diary to know that her answer was a royal oui.

But now Mia has a scandal of majestic proportions to contend with: Her grandmother's leaked "fake" wedding plans to the press that could cause even normally calm Michael to become a runaway groom. Worse, a scheming politico is trying to force Mia's father from the throne, all because of a royal secret that could leave Genovia without a monarch. Can Mia prove to everyone–especially herself–that she's not only ready to wed, but ready to rule as well?

Source: GoodReads
Verdict: I don't like it.  Mia's hair looks awful.  The coloring is way too brassy for a princess and I don't like the sunglasses with wedding veil motif. Props on using Tiffany blue for the background color though.
What the Cover Says: Being the daughter of a traitor was not how Paige planned on spending her senior year.  Or for that matter, she didn't plan on spending her senior year in Nebraska.  But that's what happens when your father has been double dipping.
What the Book is Really About:
To fight her destiny as the missing heir to a powerful and dangerous secret society, sixteen-year-old Avery West must solve an ancient puzzle in a deadly race across Europe. Forbidden love and code-breaking, masked balls and explosions, destiny and dark secrets collide in this romantic thriller, in the vein of a YA DaVinci Code.

Avery West's newfound family can shut down Prada at the Champs-Elysees when they want to shop in peace, and can just as easily order a bombing when they want to start a war.

They are part of a powerful and dangerous secret society called the Circle of Twelve, and Avery is their missing heir. If they discover who she is, some of them will want to use her as a pawn. Some will want her dead.

To thwart their plans, Avery must follow a trail of clues from the landmarks of Paris to the back alleys of Istanbul and through a web of ancient legends and lies. And unless she can stay one step ahead of beautiful, volatile Stellan, who knows she's more than she seems, and can decide whether to trust mysterious, magnetic Jack, she may be doomed after all.

Source: GoodReads
Verdict: Okay.  I think it does convey conspiracy, but the ball gown is a bit conspicuous.