Last Month Reading:
Oh, April.  You started out so slow.  I got into a bit of a reading slump here.  My parents came to town, then my sister.  And in between  I've just been ridiculously tired and retreated to lying down and watching Netflixs and reading bad fan fic.  I did read some though.  And then was overflowed with books at the end of the month and now…well, I'm just overwhelmed.
This Month:
I hope to be a better.  We'll see.  Here's my list
Preorders:
Nowhere But Here by Katie McGarry: Motorcycle clubs always remind me of my cousin, Bert.  Who is a very nice man, but he's not very tough.  Even though he and his friends got kicked out of a chocolate factory-long story  So, I don't find them scary.  Maybe this book will change my opinion.
Isle of the Lost by Melissa de la Cruz: I don't really know why I'm reading this.  Oh, I do.  Disney characters.  But I'm sort of scared about this one.  My last few experiences with this author haven't been great.
The Fill-In Boyfriend by Kassie West: I like Rom Coms especially when they take place at  prom.  This will probably be read one lazy Friday night.
Daughter of Deep Silence by Carrie Ryan: Hmm, don't remember much about this one other than it looked interesting.
Tracked by Jenny Martin: Star Wars meets Speed Racer. Could be good, hopefully?
Hold Me Like a Breath by Tiffany Schmidt: Princess and the Pea and the mob.
The Wrath and the Dawn by Renee Ahdeih: Scheherazade.
From the Notebooks of a Middle School Princess by Meg Cabot: Um, yeah.  Probably devoured as soon as I get the package.  It's Meg freaking Cabot. Even if it's middle grade.
A Court of Thorns and Roses by Sarah J Mass: Tale as old as time…but with faeries.  I can handle that, right?
Crimson Bound by Rosamund Hodge: Really excited about this one loved Hodge's debut.  I hope prey her writing holds/gets better.
Planned Reads:
A. Recent Purchases
I went to the bookstore one day in April and bought some books.  Hoping to get through these in May:
I am her Revenge by Meredith Moore: Looks like a Great Expectations retelling which actually could be fun.  I wasn't a huge fan of the original BUT I like the idea of a modern adaptation.
The Secrets We Keep by Trisha Leaver:  Twins taking over each other's life is one of those cliches you just can't get enough of.
Miss Mayhem by Rachel Hawkins: I was a little ho hum about the first one in the series, but I'm hoping for better things as the series progresses.
Lies I Told by Michelle Zink: A family on conartists always exciting
Chihuahua by Dog Fancy Magzine: Um, this probably won't be reviewed, but I am reading it since I am planning to get a Chi this fall.
Again, I am going to try to get through the books I didn't finish the prior months.  Will that happen?  Probably not. Here are some listed below that I am going to make a concentrated effort to get through-a lot of these were on previous months lists.
B. Concentrated Efforts (meaning if I get through my most recent piles-April and May-highhly, highly, doubtful.
Beastkeeper by Cat Hellisen: I've had it in my pile long enough.  I already am reading one Beauty and the Beast retelling next month anyway.  So it might be fun to do a side by side review.
The Orphan Queen by Jodi Meadows: I am doing high fantasy non-retellings in moderation.  This is the pick if I get there next month. It's not really a must and if I ifind something at the library I will be willing to boot it.
Library:
I don't know.  I need to go to the library this weekend.  I really don't have any objective check outs as of it, so we'll see. I'm still not used to this new library either.  It's okay…but I miss my HCPL.
Most Looked Forward to Read: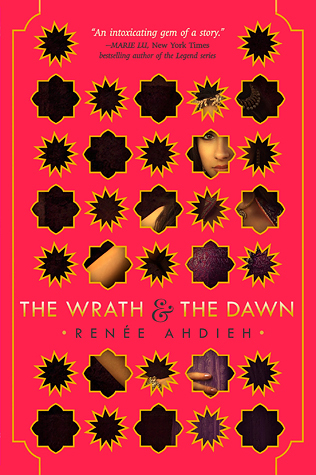 Oh yeah.  I've been looking forward to this one for awhile.  I really like the Scheherazade  story and hope to see it translated-succsesfully into YA.