So, I decided with this edition of Do Judge a Book by Its Cover, I'd pick random covers and make the most   ludicrous blurb comparisons I could possibly think of based on the book's cover.  Random example: It's like Barney the Dinosaur meets Orange is the New Black meets The Selection.
That would be pretty horrible.  But that's the intention of this month's edition.  A lot of the time I'll go to the bookstore (or to Amazon) and be amazed at some of the random comparisons I see.  It's like, dude seriously?  How many Game of Thrones  or Hunger Games wannabes are there?  And I don't think some of these are that far off…okay, maybe they are.  While I did try to make these as eyebrow raising as possible, I did try to give some logic to it.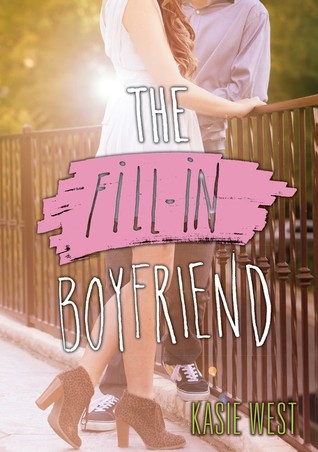 Random Blurb Comparison from  the cover: It's like Gossip Girl meets Glee meets The Dating Game.  
Actual Accurate Blurb Comparison: It recaps the fake dating trope often seen in soaps like General Hospital with a Mean Girls inspired heroine.
When Gia Montgomery's boyfriend, Bradley, dumps her in the parking lot of her high school prom, she has to think fast. After all, she'd been telling her friends about him for months now. This was supposed to be the night she proved he existed. So when she sees a cute guy waiting to pick up his sister, she enlists his help. The task is simple: be her fill-in boyfriend— two hours, zero commitment, a few white lies. After that, she can win back the real Bradley.

The problem is that days after prom, it's not the real Bradley she's thinking about, but the stand-in. The one whose name she doesn't even know. But tracking him down doesn't mean they're done faking a relationship. Gia owes him a favor and his sister intends to see that he collects: his ex-girlfriend's graduation party — three hours, zero commitment, a few white lies.

Just when Gia begins to wonder if she could turn her fake boyfriend into a real one, Bradley comes waltzing back into her life, exposing her lie, and threatening to destroy her friendships and her new-found relationship.

Source: GoodReads
Verdict: Well, thank god there's no weirdo comparison on the official blurb.  As for the cover.  Meh.  It's not something I'd really want a coworker seeing, but I've dealt with much worse.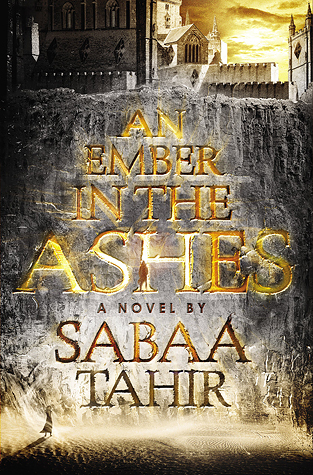 Random Blurb Comparison:  Gladiator meets Star Gate meets The Mummy
Actual Accurate Blurb Description:  From what I've heard it sounds a lot like Gladiator, but in a Roman inspired fantasy world-the blurb does not tell me if there's any magic or anything there.
AN EMBER IN THE ASHES is a thought-provoking, heart-wrenching and pulse-pounding read. Set in a rich, high-fantasy world with echoes of ancient Rome, it tells the story of a slave fighting for her family and a young soldier fighting for his freedom.

Laia is a slave. Elias is a soldier. Neither is free.

Under the Martial Empire, defiance is met with death. Those who do not vow their blood and bodies to the Emperor risk the execution of their loved ones and the destruction of all they hold dear.

It is in this brutal world, inspired by ancient Rome, that Laia lives with her grandparents and older brother. The family ekes out an existence in the Empire's impoverished backstreets. They do not challenge the Empire. They've seen what happens to those who do.

But when Laia's brother is arrested for treason, Laia is forced to make a decision. In exchange for help from rebels who promise to rescue her brother, she will risk her life to spy for them from within the Empire's greatest military academy.

There, Laia meets Elias, the school's finest soldier—and secretly, its most unwilling. Elias wants only to be free of the tyranny he's being trained to enforce. He and Laia will soon realize that their destinies are intertwined—and that their choices will change the fate of the Empire itself.

Source: GoodReads
Verdict: I like this cover.  There's nothing remotely embarrassing about it and it's gender neutral which I really like.  And it fits the blurb too.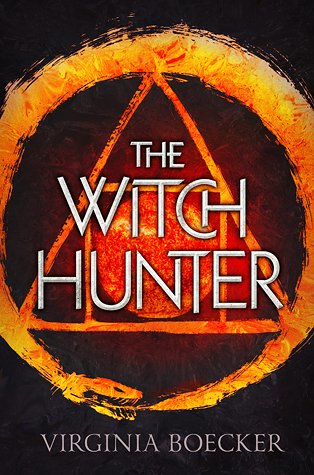 Random Blurb Comparison: It's like National Treasure meets The Lord of the Rings.
Actual Accurate Blurb Description: Well, the actual blurb compares it to Game of Thrones and Graceling take that for what it's worth.
The magic and suspense of Graceling meet the political intrigue and unrest of Game of Thrones in this riveting fantasy debut.

Your greatest enemy isn't what you fight, but what you fear.

Elizabeth Grey is one of the king's best witch hunters, devoted to rooting out witchcraft and doling out justice. But when she's accused of being a witch herself, Elizabeth is arrested and sentenced to burn at the stake.

Salvation comes from a man she thought was her enemy. Nicholas Perevil, the most powerful and dangerous wizard in the kingdom, offers her a deal: he will save her from execution if she can break the deadly curse that's been laid upon him.

But Nicholas and his followers know nothing of Elizabeth's witch hunting past–if they find out, the stake will be the least of her worries. And as she's thrust into the magical world of witches, ghosts, pirates, and one all-too-handsome healer, Elizabeth is forced to redefine her ideas of right and wrong, of friends and enemies, and of love and hate.

Virginia Boecker weaves a riveting tale of magic, betrayal, and sacrifice in this unforgettable fantasy debut.

Source: GoodReads
Verdict: It's one of those covers I'm okay with.  It's not great or that memorable, but I will be able to take the book out in public with little to no regrets.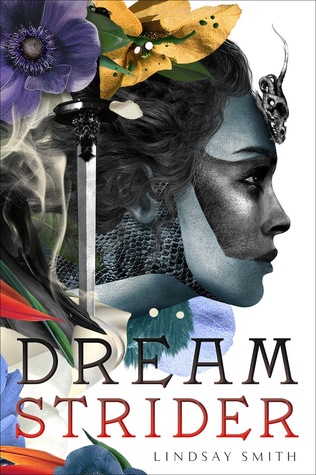 Random Blurb Comparison: It's like Brave meets Her meets Fern Gully  (don't even ask me how that would work).
Actual Blurb Comparison: It's like Inception meets James Bond ( don't ask me how that works).
A high-concept, fantastical espionage novel set in a world where dreams are the ultimate form of political intelligence.

Livia is a dreamstrider. She can inhabit a subject's body while they are sleeping and, for a short time, move around in their skin. She uses her talent to work as a spy for the Barstadt Empire. But her partner, Brandt, has lately become distant, and when Marez comes to join their team from a neighborhing kingdom, he offers Livia the option of a life she had never dared to imagine. Livia knows of no other dreamstriders who have survived the pull of Nightmare. So only she understands the stakes when a plot against the Empire emerges that threatens to consume both the dreaming world and the waking one with misery and rage.

A richly conceived world full of political intrigue and fantastical dream sequences, at its heart Dreamstrider is about a girl who is struggling to live up to the potential before her.

Source: GoodReads
Verdict: Oddly, intriguing.  But maybe a little too much?  It's debatable.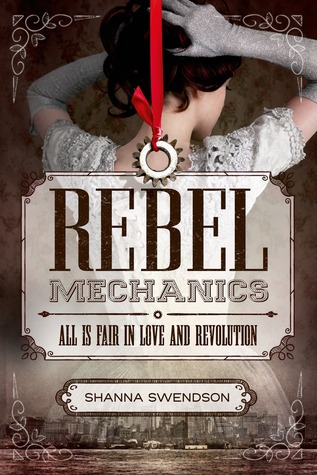 Random Blurb Comparison: The Infernal Devices meets Sleepy Hollow meets Downton Abbey.
Actual Blurb Comparison: I could really see them going on The Infernal Devices maybe meeting The Patriot based on the blurb.  Those two things (to me at least) shouldn't go together.
A sixteen-year-old governess becomes a spy in this alternative U.S. history where the British control with magic and the colonists rebel by inventing.

It's 1888, and sixteen-year-old Verity Newton lands a job in New York as a governess to a wealthy leading family—but she quickly learns that the family has big secrets. Magisters have always ruled the colonies, but now an underground society of mechanics and engineers are developing non-magical sources of power via steam engines that they hope will help them gain freedom from British rule. The family Verity works for is magister—but it seems like the children's young guardian uncle is sympathetic to the rebel cause. As Verity falls for a charming rebel inventor and agrees to become a spy, she also becomes more and more enmeshed in the magister family's life. She soon realizes she's uniquely positioned to advance the cause—but to do so, she'll have to reveal her own dangerous secret.

Source: GoodReads
Verdict: Your standard YA fare. It could be more interesting, but it works (enough).