Princess Mia's getting married!
Yeah, I guess you know what book I'm excited about the most this month.  Besides, Royal Wedding here's a few books that I'm interested in next month.
Preorders 
Emmy and Oliver by Robin Benway: I am really into kidnapping stories and I think this one could look interesting.
The Summer of Chasing Mermaids by Sarah Ockler: I haven't had the best of luck with Ockler's books in the past.  But I have been on a contemporary kick lately, and this blurb has me very interested. I love the fact that the heroine has a disability.  While there are getting to be more racially and culturally diverse YA books, I feel like YA diversity needs to be expanded more when it comes to disabilities and mental illness.
Powerless by Tera Lynn Childs and Tracy Deebs: Another superhero book.  So far, it's been hit or miss with these in YA superhero novels.  I've had mixed results with the authors who wrote this  book too.  Some of Tera Lynn Childs's stuff really works for me, so we'll see.
Finding Audrey by Sophie Kinsella: As long as it's not Becky Bloomwood Kinsella and I work pretty good together. And this one has a character that suffers from anxiety.  See why I want to read The Summer of Chasing Mermaids the same reason applies to this one as well.
The Stars Never Rise by Rachel Vincent: This one looks mildly interesting, if maybe a bit predictable.  I like Vincent's stuff though.
Hello, I Love You: I am reluctantly keeping this on the list, even though I have read reviews that have made me raise my eyebrows about how the culture is portrayed.  Please for the love of god, let it not offend me.
Royal Wedding by Meg Cabot: Duh.  Princes Mia is getting married.  To Michael.  Michael who makes Prince William look like Prince Who?
Devoted by Jennifer Mathieu: With the Duggar scandal I'm sort of interesting in brushing up my knowledge about cults, so this looks very intriguing.
I actually edited this down some.  Which is good since April and May were just so much books and so bad on the wallet.  Literally, I have like enough new books to feel half a book shelf in the past thre months.   Plus, I'm saving back since I am slowly but surely buying things up for my baby Chi which will hopefully be arriving sometime this fall.
Yes, I am getting a Chihuahua since my other dogs are technically my parents dogs and I'm sort of living alone now and need a puppy.  Because I'm like a dog person, and haven't been without a pet for awhile and it's totally weird and not me. So, that' s like my personal update for the month.  Besides the fact that I'm extremely boring and besides visiting Texas last month, the biggest excitement I had was having an allergic reaction a bath bomb and slaving myself with Benedryl.  Oh yeah, exciting life I lead.
As for BEA HA HA HA. Didn't go.  I was hoping that I would last year, but I ended up starting a new job in March and I don't have the off hours or money to go.  I am hoping to go next year.  Tickets to Chicago are way cheaper than New York AND they have Club Quarters which I know and like to stay in-they're cheap too.  The thing is, I'm not totally sure I'd be the nicest person at BEA, I don't do good in crowds and I have a tendency to pass out when standing for a long time.  So, maybe I'll just hire someone to do all the line waiting for me.  But admittedly I would like to be there and meeting all these bookish peeps I've been talking ot for the past few years.
DRC That I Need to Get Through or Review
The Witch Hunter by Virgina Boecker: This one involves witches, wizards, and pirates.
Scarlett Undercover by Jennfier Latham: I am really excited about this one it's pitched as sort of a Vernoica Mars-ish mystery with a Muslim protagonist.
Library Reads:
None on the current schedule.  It's a bit weird.  Sometimes it will seem that this branch will be slow to get new releases and then randomly something that just came out will be on the shelves.  Their website is nowhere near the quality as my old branch either, so that makes things even more difficult. Plus, they don' t have auto checkout and the librarian talks to everyone (well, the locals).  She just glares at me like I'm an evil new person.  And I probably am.
Houston Buys:
Because the nearest book store to me is about an hour away-seriously, live in the middle of freaking nowheresville now, I do book shopping whenever I go to a city.  And when I visited my parents Memorial Weekend I picked up some titles (naturally).  The sad thing is my old Barnes and Noble's crew was like where have you been.  It's nice to know someone misses you.  And for anyone who's interested, everyone in my family (both Houston and Dallas) is fine-thank the lord.  Most of the flooding happened in the areas where it happened during Allison (surprise, surprise).  Although, I did hear that creek that was relatively near my house was getting rather high.
Backlist Commitments
As you notice usually when a promise to read something from my pile for the month before I hardly ever get through more than one or two of the titles.  So, for now on I'm just going to feature one book I am going to make an effort to read the next month.  I figure if I can at least make a one book commitment that's something-right?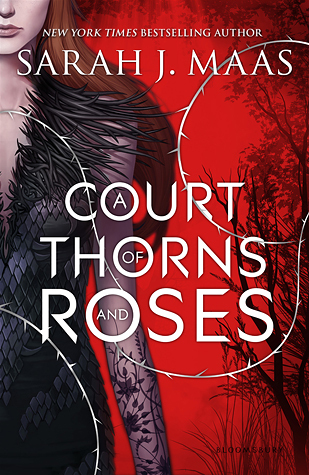 I had some preorders that were accidentally sent back to Texas last month, this was one of them.  And I was really excited about reading it too.  So, I'm pretty sure it will get read in June.
Most Look Forward to Book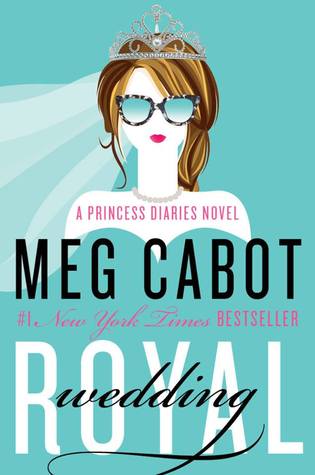 Um, again.  Duh.  Look at the title of the post.