Do Judge a Book by Its Cover is a recurring monthly feature I do on this blog. If you want to do it, just link the blog and you're golden.
This month the theme is summer.  Meaning that the covers I pick or the blurbs provided have to identify with summer time.
What the Cover Says to Me:
Padma is bored with her life in Tobago until he shows up at her exclusive boarding school.  Who is he-Jackson Price regular old American.  Said to be like Anna and the French Kiss in reverse, Padma and Jackson's romance will leave readers breathless.
What the Book is Really About:
The youngest of six talented sisters, Elyse d'Abreau was destined for stardom—until a boating accident took everything from her. Now, the most beautiful singer in Tobago can't sing. She can't even speak.

Seeking quiet solitude, Elyse accepts a friend's invitation to Atargatis Cove. Named for the mythical first mermaid, the Oregon seaside town is everything Elyse's home in the Caribbean isn't: An ocean too cold for swimming, parties too tame for singing, and people too polite to pry—except for one.

Christian Kane is a notorious playboy—insolent, arrogant, and completely charming. He's also the only person in Atargatis Cove who doesn't treat Elyse like a glass statue. He challenges her to express herself, and he admires the way she treats his younger brother Sebastian, who believes Elyse is the legendary mermaid come to life.

When Christian needs a first mate for the Cove's high-stakes Pirate Regatta, Elyse reluctantly stows her fear of the sea and climbs aboard. The ocean isn't the only thing making waves, though—swept up in Christian's seductive tide and entranced by the Cove's charms, Elyse begins to wonder if a life of solitude isn't what she needs. But changing course again means facing her past. It means finding her inner voice. And scariest of all, it means opening her heart to a boy who's best known for breaking them . . .

Source: GoodReads
Verdict: I love this cover.  It's probably one of my favorite covers for June.  It's nice and beachy and I like that the models actually look like the characters.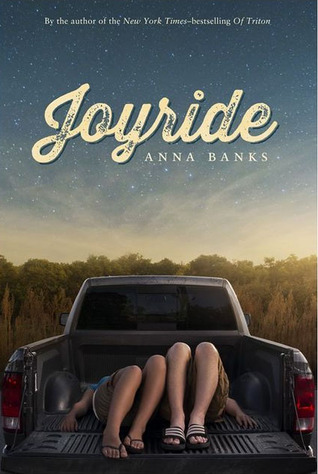 What the Cover Says to Me:
Two teens break out of juvie and end up spending the summer together trying to fight the law and trying to prove one teen's innocence.  However, there are more secrets to learn along the road.  And feelings happen. So many feels.
What the Book is Really About:
A popular guy and a shy girl with a secret become unlikely accomplices for midnight pranking, and are soon in over their heads—with the law and with each other—in this sparkling standalone from NYT-bestselling author Anna Banks.

It's been years since Carly Vega's parents were deported. She lives with her brother, studies hard, and works at a convenience store to contribute to getting her parents back from Mexico.

Arden Moss used to be the star quarterback at school. He dated popular blondes and had fun with his older sister, Amber. But now Amber's dead, and Arden blames his father, the town sheriff who wouldn't acknowledge Amber's mental illness. Arden refuses to fulfill whatever his conservative father expects.

All Carly wants is to stay under the radar and do what her family expects. All Arden wants is to NOT do what his family expects. When their paths cross, they each realize they've been living according to others. Carly and Arden's journey toward their true hearts—and one another—is funny, romantic, and sometimes harsh.

Source: GoodReads
Verdict: Um, nice shoes?  I really don't like the angle this was shot at.  I like the night time sky and the pickup though.  But the people can go.  Though yay for diversity on the cover.
What the Cover Says:
Imagine spending your summer on a movie  themed cruise ship, that's what Imogene Harris is doing.  Of course, she has her summer all planned out complete with a kiss from the cute cabana boy.  However, things go array when an unruly passenger keeps ruining Imogene's plans and the boat manages to get stranded at sea and is about to become another poo boat followed by CNN via helicopter.
What the Book is About:
With her trusty baton and six insanely organized clipboards, drum major Liza Sanders is about to take Destiny by storm—the boat, that is. When Liza discovered that her beloved band was losing funding, she found Destiny, a luxury cruise ship complete with pools, midnight chocolate buffets, and a $25,000 spring break talent show prize.

Liza can't imagine senior year without the band, and nothing will distract her from achieving victory. She's therefore not interested when her old camp crush, Lenny, shows up on board, looking shockingly hipster-hot. And she's especially not interested in Russ, the probably-as-dumb-as-he-is-cute prankster jock whose ex, Demi, happens be Liza's ex–best friend and leader of the Athenas, a show choir that's the band's greatest competition.

But it's not going to be smooth sailing. After the Destiny breaks down, all of Liza's best-laid plans start to go awry. Liza likes to think of herself as an expert at almost everything, but when it comes to love, she's about to find herself lost at sea.

Source: GoodReads
Verdict:
It looks like a nice summery read and unfortunately the book isn't really much of a summery read.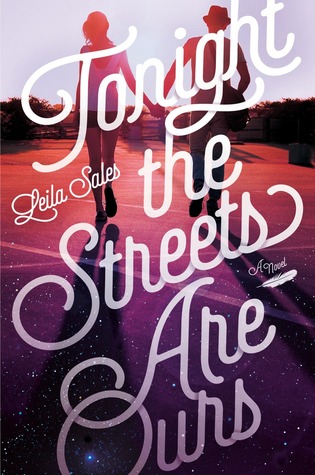 What the Cover Says:
One summer was all Ava Laurel had with Scott Jones.  However, in that one summer they feel head over heels in love. Imagine Ava's surprise when she gets a letter from Scott at the beginning of next summer setting her on a multi week scavenger hunt that can only be played at night.  What is Scott trying to tell Ava?
What the Book is Really About:
From the author of This Song Will Save Your Life comes a funny and relatable book about the hazards of falling for a person you haven't met yet.

Seventeen-year-old Arden Huntley is recklessly loyal. Taking care of her loved ones is what gives Arden purpose in her life and makes her feel like she matters. But she's tired of being loyal to people who don't appreciate her—including her needy best friend and her absent mom.

Arden finds comfort in a blog she stumbles upon called "Tonight the Streets Are Ours," the musings of a young New York City writer named Peter. When Peter is dumped by the girlfriend he blogs about, Arden decides to take a road trip to see him.

During one crazy night out in NYC filled with parties, dancing, and music—the type of night when anything can happen, and nearly everything does—Arden discovers that Peter isn't exactly who she thought he was. And maybe she isn't exactly who she thought she was, either.

Source: GoodReads
Verdict:
It's ambiguous enough, but given the synopsis is sort of creepy to be honest.  Girl….don't stalk it's not cool.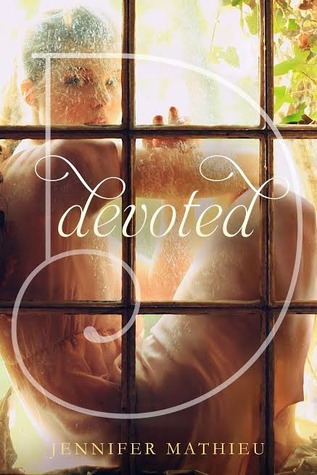 What the Cover Says:
Ever wonder what happened to Nellie Olsen after the Ingalls family moved?  Well, this is her story or a fictional historical account of it.
What the Book is Really About:
Rachel Walker is devoted to God. She prays every day, attends Calvary Christian Church with her family, helps care for her five younger siblings, dresses modestly, and prepares herself to be a wife and mother who serves the Lord with joy. But Rachel is curious about the world her family has turned away from, and increasingly finds that neither the church nor her homeschool education has the answers she craves. Rachel has always found solace in her beliefs, but now she can't shake the feeling that her devotion might destroy her soul.

Source: GoodReads
Verdict:
I feel like it works, BUT the main character wasn't wearing full blown prairie dresses in the book, she mostly kept to wearing Duggar gear-no skirts below the knees.