It's September.  And an end to stupid summer is finally in sight.  Yes, I dislike summer.  You would too if you lived in the South.  It's hot, sticky, and if you're extremely pale (like yours truly) you're prone to some nasty looking sunburn.  Anyway, new season means lots of new books to enjoy and salted caramel mochas if you live near a Starbucks (which I don't, unfortunately-oh, civilization how I miss thee).
The good news is my new apartment is across the street from my town's coffee shop and I'm twenty minutes closer to civilization.  Yes, I moved.  I would share pictures of my new digs, but I'm still waiting for some furniture so that will a post for later days.  Anyway, here is the list of purchases/reading schedules/etc. I plan on indulging in.
Preorders
Blood and Salt by Kim Liggett: This one just looks creepy.  I'll probably prolong reading it until October.  But man, it intrigues me.
Tonight the Streets are Ours by Leila Sales: Another creepy premises but it's creepy for a complete different reason.  It actually an eerie reminder of something that happened last year.
 Fiewalker  by Josephine Angelini: I wasn't totally impressed with the first one, but I'm intrigued enough to continue.  Especially since they changed the title-thank the lord (it was originally Trail of Tears can you say ew).
Vengeance-Road by Erin Bowman: A western with gender bending.  That's sort of hard to resist.
Never Never by Briana Shrum: Captain Hook, enough said.
Dumplin by Julie Murphy: Great praise so far for this one.  It looks like it could be nice and fluffy.
Walk on Earth a Stranger by Rae Carson: Gold Rush.  Right now, I really want good YA westerns so I will read these with very little effort.
Lock and Mori  by Heather W Petty: Elementary, much?  Still though, I am intrigued.
Ash and Bramble by Sarah Prienas: I like fairytale retellings, okay?
Ungodly by Kendare Blake: I might as well finish this series.   I do admit, I'm sort of interested in seeing how things wrap up.
Menagerie  by Rachel Vincent: This.  Premises.  It's not YA, FYI.  But whatevs.  I'm still getting it.
Every Word by Ellie Marney: Mycroft and Watts.  Enough said.
Library Reads
Since I am finally settled in (again) I can go to the library. Alas, though I have no planned library reads (as of yet).
Planned Rereads
The Mediator Series by Meg Cabot: I'm starting my reread for this series I'll be reviewing one book between now and the release of the seventh book in February-though I might be reading ahead a bit.
The Lunar Chronicles: Another reread that's going to be in a bit of warped drive in preparing for Winter.  Since I've reviewed these books already, I'm going to try something a bit more fun planned for the reread.
Planned Read from the TBR Stack:
Now that I have moved, hopefully I'll have more time to read a bit.  In my stack I try to fidn a couple of books that I plan to tackle for the month.  Listed below are a couple.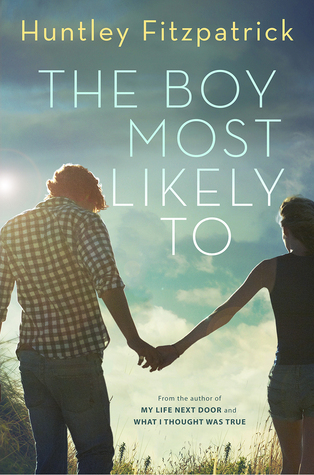 I'm actually hoping I start reading this one before I post this post.  I've been looking forward to this one since I read My Life Next Door last year.
Most Anticipated Preorder
There were actually  a lot of books that I am looking forward to.  However,  if I had to narrow it down to one…
Because Watts and Mycroft.  This ship is made of awesome.