I'm getting two puppies this month.
Yes, two puppies of the Chihuahua persuasion.  Their names are Pinky and Brainie.  After the cartoon Pinky and the Brain.  They'll be living with my mother until I take the bar in this God forsaken state.  But I am so excited about flying home and meeting them this month.
In the meantime here are the books that I currently have scheduled on my reading list or preordered for the next month.
Preorders:
Velvet Undercover by Teri Brown: WWI is a period in history I don't know as much about as I want and one of the things I love about reading is you learn stuff, which is why I'm interested in picking this one up.
Ice Like Fire by Sara Raasch: I was tepid about this series, but I'm willing to continue on.  But something needs to happen in this one that sets it apart from other high fantasies.
Red Girl, Blue Boy by Lauren Baratz-Logsted: A political Rom Com that does NOT star Donald Trump-thank God.  Though, that would be a hilarious YA book if it was about the child of a Trump like character who was embarrassed with all of the offensive things her dad says to the media that she decides to get emancipated and move to Mongolia to live in a yurt.
Carry On by Rainbow Rowell: I don't know why I'm reading this.  I can't stand Harco  (Harry/Draco) slash, which is what Simon and Baz basically is. Because how Harry and Draco would be together, because Draco is a dick, doesn't make sense. But I'm curious, okay.
Illuminae by Aimee Kauffman and Jay Kristoff: I read an except of this and I am so interested in finding out more.  It's told in a series of memos, and notes and stuff.  And I love that sort of format
Black Widow: Forever Red by Margaret Stohl: Duh.
Spinning Starlight by RC Lewis: I oddly grew to like Stitching Snow a lot more post read, so I am excited about this book.
 A Thousand Nights by Emily Kate Johnston: Another retelling.
Scheduled Reads:
Reunion by Meg Cabot: This is the thrid book in the Mediator series.  It's more or less another filler book in the series, but I remember having a fondness for it.  And bonus points for me, is that I already finished reading it.
Until You by Judith McNaught: I am going to be reading historicals and adult romance from time to tie.  I'm trying to schedule it out.  So this one is on the list for next month.
Blood and Salt  by Kim Liggett: Because it looks like the perfect book to read around Halloween.
Most Anticipated Read: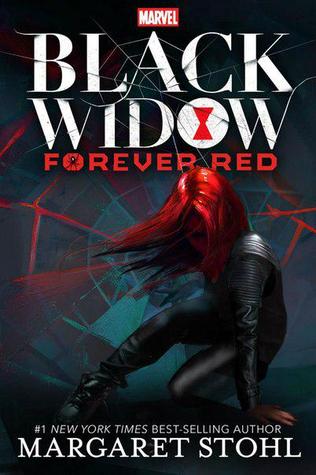 Because Black Widow.   She has gotten so shafted in the movie verse.  Hopefully, her book won't suck.