It's October which means Halloween is coming!  I thought I'd look at covers where the characters on the cover appear like they're wearing some sort of costume.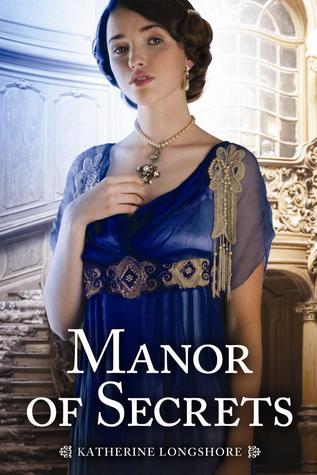 Who Is She:
Lady Mary Crawley, duh.  In this spinoff mystery book to Downtown Abbey Lady Mary finds out that there is a secret deep within the manor.  Will she discover it by the end of the book, or will it be as infuriating as the plots are in the actual TV show and readers will have to wait an entire year before figuring out what's going on in the dungeons of the manor.
What the Book is Actually About:
The year is 1911. And at The Manor, nothing is as it seems . . .

Lady Charlotte Edmonds: Beautiful, wealthy, and sheltered, Charlotte feels suffocated by the strictures of upper-crust society. She longs to see the world beyond The Manor, to seek out high adventure. And most of all, romance.

Janie Seward: Fiery, hardworking, and clever, Janie knows she can be more than just a kitchen maid. But she isn't sure she possesses the courage — or the means — to break free and follow her passions.

Both Charlotte and Janie are ready for change. As their paths overlap in the gilded hallways and dark corridors of The Manor, rules are broken and secrets are revealed. Secrets that will alter the course of their lives. . . forever.

Source: GoodReads
Win or Fail: 
Win.  It does capture the mood perfectly.  Though she really looks like Michelle Dockery.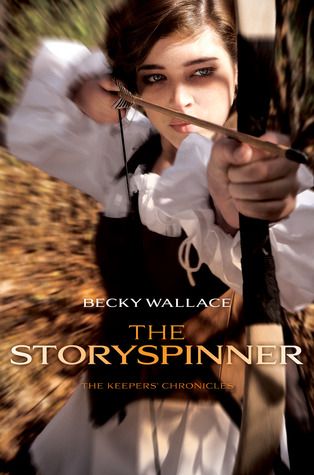 Who Is She:
Robin Hood.  Yes, in this gender bending version of Robin Hood (becuase gender bending YA is all the rage thanks to Stephenie Meyer) Robin and her band of merry ladies fight the evil Queen Johanna.  Will Robin be able to steal from the rich and give to the poor while catching the eye of Lord Marlin?
What the Book is Really About:
Drama and danger abound in this fantasy realm where dukes play a game for the throne, magical warriors race to find the missing heir, and romance blossoms where it is least expected.

In a world where dukes plot their way to the throne, a Performer's life can get tricky. And in Johanna Von Arlo's case, it can be fatal. Expelled from her troupe after her father's death, Johanna is forced to work for the handsome Lord Rafael DeSilva. Too bad they don't get along. But while Johanna's father's death was deemed an accident, the Keepers aren't so sure.

The Keepers, a race of people with magical abilities, are on a quest to find the princess—the same princess who is supposed to be dead and whose throne the dukes are fighting over. But they aren't the only ones looking for her. And in the wake of their search, murdered girls keep turning up—girls who look exactly like the princess, and exactly like Johanna.

With dukes, Keepers, and a killer all after the princess, Johanna finds herself caught up in political machinations for the throne, threats on her life, and an unexpected romance that could change everything.

Source: GoodReads
Win or Fail:
Confusing.  The cover is not bad, but I dont get it.  And yeah, I did sort of DNF the book and all but it just conveys Lady Robin Hood, and this is NOT a Robin Hood retelling.
Who are They:
Martians with extremely bad fashion choices-those tights- and who don't know how to hold a weapon properly.
What the Book is Really About:
In this hilarious, action-packed conclusion to The Ever-Expanding Universe trilogy, teen mom Elvie Nara is on a quest across the universe to save her daughter (and maybe stop an alien race war in the process).

After dealing with killer whales, evil scientists, the return of her long-lost mother and, certainly not least of all, the challenges of breastfeeding, Elvie Nara has just about had it. And then the Jin'Kai (along with the aforementioned estranged mom) kidnap her baby.

And before she knows it, another Jin'Kai attack puts her on the run again, but not before discovering that Olivia was implanted with a genetic tracking device. So along with Cole, Ducky, and her dad, Elvie goes back out into space to follow the signal. There she finds evil Dr. Marsden up to some evil tricks and realizes that Mars may hold the secret to defeating her enemies once and for all. So, off to Mars she goes. Because alien race war aside, Elvie really wants to be back with her daughter. For a kid she wasn't even sure she wanted, Olivia has come to mean the world to Elvie—and she'll search the universe to be with her again.

Source: GoodReads
Win or Fail:
Fail, fail, fail, fail, fail.  How many times must I say that?
Who Is She:
Chocolate Onasis will do anything to do be a celebrity.  These are her exploits.
What the Book is Really About:
"The divine Shiraz Bailey Wood is back in this hilarious sequel to "Diary of a Chav" to enlighten us with her signature brand of madcap humor on her demented, glorious life in the gritty suburbs of London."
Chav: (n.): 1. A word that makes most Brits think of hoodies, hip hop, bling, and trouble. (It ain't a good fing, bruv.)
At the end of the school year, 16-year-old Shiraz Bailey Wood isn't expecting incredible grades. But when her test results come in, she's astonished to discover that not only did she pass them all, but that she's also actually clever! Emboldened by an invite to higher-level classes, Shiraz decides she can't waste her brain power frying eggs for minimum wage at the greasy spoon Mr. Yolk. So even in spite of her Mum's objections that it ain't her place, Shiraz enrolls in SuperchavAcademy's "Center of Excellence" to get even brainier.
Setting forth into the heady field of academia and hanging out with other boffin types seems like just the ticket to avoid getting stuck living like a chav forever in crappy Goodmayes Essex. Smooth-talking lads with whopping allowances tempt her-but Shiraz has to figure out: are these posh types really any better? Or maybe being a chav might not be all that bad-as long as it stands for Charming, Hilarious, Articulate, and Vibrant.

Source: GoodReads
Win or Lose:
Lose. I liked the first book enough, BUT that cover makes it very difficult to want to read said book.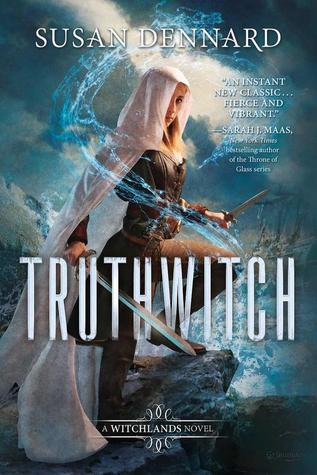 Who is She: A BAMF with a cape and seems to wield a sword and perhaps water magic.  Bonus points if the love interest turns out to be a pirate-one can hope, right?
What is the Book Really About:
On a continent ruled by three empires, some are born with a "witchery", a magical skill that sets them apart from others.

In the Witchlands, there are almost as many types of magic as there are ways to get in trouble—as two desperate young women know all too well.

Safiya is a Truthwitch, able to discern truth from lie. It's a powerful magic that many would kill to have on their side, especially amongst the nobility to which Safi was born. So Safi must keep her gift hidden, lest she be used as a pawn in the struggle between empires.

Iseult, a Threadwitch, can see the invisible ties that bind and entangle the lives around her—but she cannot see the bonds that touch her own heart. Her unlikely friendship with Safi has taken her from life as an outcast into one of reckless adventure, where she is a cool, wary balance to Safi's hotheaded impulsiveness.

Safi and Iseult just want to be free to live their own lives, but war is coming to the Witchlands. With the help of the cunning Prince Merik (a Windwitch and ship's captain) and the hindrance of a Bloodwitch bent on revenge, the friends must fight emperors, princes, and mercenaries alike, who will stop at nothing to get their hands on a Truthwitch.

Source: GoodReads
Win or Lose:
Win.  I like how there seems to be a nostalgic nod to old 80's fantasy covers.