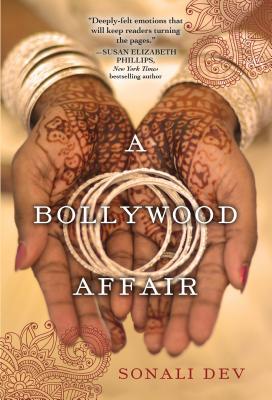 Mili Rathod hasn't seen her husband in twenty years—not since she was promised to him at the age of four. Yet marriage has allowed Mili a freedom rarely given to girls in her village. Her grandmother has even allowed her to leave India and study in America for eight months, all to make her the perfect modern wife. Which is exactly what Mili longs to be—if her husband would just come and claim her.

Bollywood's favorite director, Samir Rathod, has come to Michigan to secure a divorce for his older brother. Persuading a naïve village girl to sign the papers should be easy for someone with Samir's tabloid-famous charm. But Mili is neither a fool nor a gold-digger. Open-hearted yet complex, she's trying to reconcile her independence with cherished traditions. And before he can stop himself, Samir is immersed in Mili's life—cooking her dal and rotis, escorting her to her roommate's elaborate Indian wedding, and wondering where his loyalties and happiness lie.

Heartfelt, witty, and thoroughly engaging, Sonali Dev's debut is both a vivid exploration of modern India and a deeply honest story of love, in all its diversity.
I had a weird relationship with A Bollywood Affair a part of me did like it better than Dev's other book, The Bollywood Bride, but on the other hand it suffered just as much if not more than her latest book.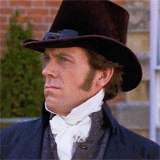 I want to start the review positively so I will state that I did enjoy the premises.  It explored child marriages, something you don't see in Western culture and I liked looking at all the various facets of such an issue.  I also liked that the book focused on Eastern not Western culture and that there was no culture appropriation in the book, that's something very hard to find in books these days.  Especially romances.  And I did feel like I learned a bit, if only on the surface about India, Bollywood, etc.
However, while this book had a wonderful premises it failed on a lot of other avenues.
The pacing was just wretched.  Pacing is a difficult thing to do, especially in romances but here I was just shaking my head.   A lot of time is spent on buildup but the resolution is minuscule at best.   For such large problems, they are resolved fairly quickly.
Also, the character development seemed to be blah to me.  I liked the two leads,but I didn't feel like either of them quite reached their potential.  In fact, Samir still came off as a jerk to me at the end of this book.
It was easy to look over those flaws though because of that premises.  At least when I was reading it, but after I finished I sort of felt deflated.
I think I would still recommend this one, but with some major reservations.  I liked the fact that it took a look at a culture that is often diminished in Western culture and I liked the set up, but there was much needed work here.
Overall Rating: A C+ likable, but just not that good.