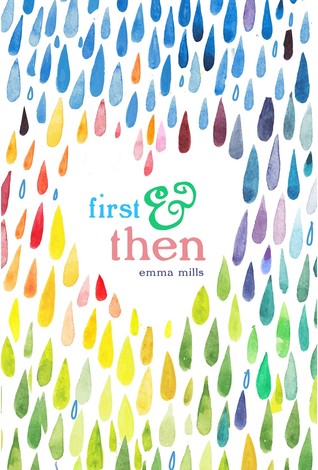 Devon Tennyson wouldn't change a thing. She's happy watching Friday night games from the bleachers, silently crushing on best friend Cas, and blissfully ignoring the future after high school. But the universe has other plans. It delivers Devon's cousin Foster, an unrepentant social outlier with a surprising talent for football, and the obnoxiously superior and maddeningly attractive star running back, Ezra, right where she doesn't want them first into her P.E. class and then into every other aspect of her life.

Pride and Prejudice meets Friday Night Lights in this contemporary novel about falling in love with the unexpected boy, with a new brother, and with yourself.

Source: GoodReads
Jane Austen retellings, especially Pride and Prejudice retellings are popular in both the YA and adult market.  Honestly, you get a lot of so so ones, some bad ones, and on a rare occasion a good one.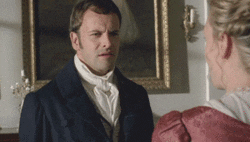 First and Then was sort of a so-so retelling.  I am going to say that it might be receiving a higher rating from me than otherwise since I subjected myself to watching the hideous Hallmark movie, Unleashing Mr. Darcy, prior to reading this book (don't worry, I'll be doing a late review of that movie soon).
First and Then is the sort of book that's perfect for a quick read, but again nothing really special.  A part of me wonders if I cared for football more if the book would have worked for me.  But the more I reflect on it, I don't think that's the reason I couldn't totally gel with First & Then.  Rather, I think it was the main character.
And my flaws with her are more of a personal thing than anything else.  At heart I am a Slytherin, meaning I am a very driven person.  Reading a story about someone who has no drive whatsoever and really at the beginning of the story was borderline apathetic, didn't make Devon endearing to me.
And yes, I know that plenty of teens are not driven, but it just really is a pet peeve of mine reading about one-despite how realistic it may be.
That does not mean I hated the book though.  There were a lot of nice things about it.  For example, there were some interesting subplots in the book.  Some of these subplots I wish were fleshed out a little more.  But I liked how Mills tried to give a Pride and Prejudice retelling some depth.
I also enjoyed how it wasn't a full out retelling.  There was enough divergence where the story could be something else than another Pride and Prejudice retelling.  While Ezra was definitely a Darcy, Devon had shades about her that weren't so much Lizzie.  But there was a hint of Lizzie Bennett there where you could arguably make the connection.
Overall, First and Then will more or likely be a forgettable read for me.  I'll probably be trying to remember what it was about when I do my yearly review or whatever.  But it was a nice sweet read.
Overall Rating: B-