A reimagining of Jane Eyre as a gutsy, heroic serial killer, from the author whose work The New York Times described as "riveting" and The Wall Street Journal called "thrilling."

"Young Jane Steele's favorite book, Charlotte Bronte's Jane Eyre, mirrors her life both too little and too much…In an arresting tale of dark humor and sometimes gory imagination, Faye has produced a heroine worthy of the gothic literature canon but reminiscent of detective fiction."
—Library Journal, Starred Review

"Reader, I murdered him."

A sensitive orphan, Jane Steele suffers first at the hands of her spiteful aunt and predatory cousin, then at a grim school where she fights for her very life until escaping to London, leaving the corpses of her tormentors behind her. After years of hiding from the law while penning macabre "last confessions" of the recently hanged, Jane thrills at discovering an advertisement.  Her aunt has died and her childhood home has a new master: Mr. Charles Thornfield, who seeks a governess.

Burning to know whether she is in fact the rightful heir, Jane takes the position incognito, and learns that Highgate House is full of marvelously strange new residents—the fascinating but caustic Mr. Thornfield, an army doctor returned from the Sikh Wars, and the gracious Sikh butler Mr. Sardar Singh, whose history with Mr. Thornfield appears far deeper and darker than they pretend. As Jane catches ominous glimpses of the pair's violent history and falls in love with the gruffly tragic Mr. Thornfield, she faces a terrible dilemma: can she possess him—body, soul, and secrets—without revealing her own murderous past?

A satirical romance about identity, guilt, goodness, and the nature of lies, by a writer who Matthew Pearl calls "superstar-caliber" and whose previous works Gillian Flynn declared "spectacular," Jane Steele is a brilliant and deeply absorbing book inspired by Charlotte Brontë's classic Jane Eyre.

Source: GoodReads
Jane Eyre is a classic that will always hold a special place in my heart since I chose to spend my Senior Project in AP English on it and a couple other books- The Color Purple and The Princess Diaries on female empowerment.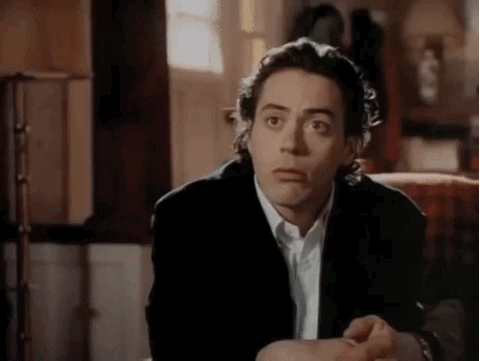 Believe it or not, I got an A on it.
Apparently, my English teacher liked my weird hodgepodge of subject matters I chose.
And yes, I'm probably the only person that I know who used Princess Mia's diatribes about not having breasts and eventually ditching Josh Ritcher at the Nondenominational Church in comparison to quotes that depicted the horrific events in The Color Purple and Jane Eyre's constant melodrama with Mr. Rochester and how she was still an early feminist despite crawling back to Rochester.
Although, in retrospect I should've wrote my senior project on how Jane Eyre had an early case of TSTL disease prevalently seen in YA today.
That being said, when I saw the premises of Jane Steele I had to click the little one click buy button on Amazon even though it could've ended up being total poo on toast.
Luckily, it didn't.
I expected something different though, than what I got.  And for the most part, I'm pleased with the final result for the first half of the book.
First of all, the murders.  If you think Jane is a sociopath serial killer, she's not.  Most in not all  of the crimes she commits are in self defense or in the defense of others, and for most of them a decent attorney could've gotten her off of them or at the very worst a fairly decent plea deal.  She's no Serial Mom.   Though that's what the premises and Jane seems to think for a good chunk of the novel, which is a shame.
The best part of this book occurs before the character meets Rochester or should I say the Rochester inspired character.  This is not a direct Jane Eyre retelling.  I don't think I've addressed that yet.  While there are definite nods there are notable differences.  Much like how the boarding school scenes are handled.
Personally, I prefer this version.
Clark was an interesting character.  I sort of didn't like how abrupt her character's exit from the story was.  And while there was a bit of resolution there, it wasn't that satisfactory.  Honestly, I would've preferred if the story just focused on her and Jane than doing the whole Rochester bit.
Which is different than how Jane Eyre rolls, because the first part of that book is so horribly boring and pious and you just want to smack Jane in the face for being such a trooper.
Seriously.
Here, Jane kicks ass.
And to be fair enough, when she moved in with Thornfield the book was still good, but it was almost as if Jane was domesticated a bit and that was just blah.
Overall, I liked this book enough to keep it on my shelf after I finished reading it.  Lately, I've been putting a lot of books in my storage unit-because when you live in an apartment you find you don't have room for shelf space and if a book still sits on my shelf after the initial read it has to be worth something.
Overall Rating: A B.  I probably would've given it an A or A- for the first half if the Rochester character and second half weren't so boring.  Bonus, though for diversity.