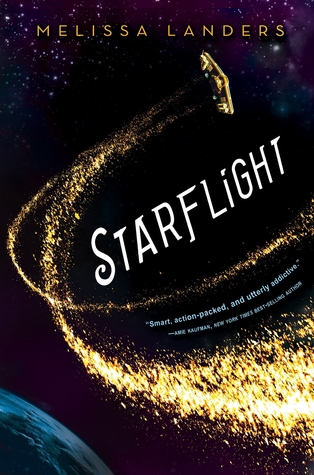 Life in the outer realm is a lawless, dirty, hard existence, and Solara Brooks is hungry for it. Just out of the orphanage, she needs a fresh start in a place where nobody cares about the engine grease beneath her fingernails or the felony tattoos across her knuckles. She's so desperate to reach the realm that she's willing to indenture herself to Doran Spaulding, the rich and popular quarterback who made her life miserable all through high school, in exchange for passage aboard the spaceliner Zenith.

When a twist of fate lands them instead on the Banshee, a vessel of dubious repute, Doran learns he's been framed on Earth for conspiracy. As he pursues a set of mysterious coordinates rumored to hold the key to clearing his name, he and Solara must get past their enmity to work together and evade those out for their arrest. Life on the Banshee may be tumultuous, but as Solara and Doran are forced to question everything they once believed about their world—and each other—the ship becomes home, and the eccentric crew family. But what Solara and Doran discover on the mysterious Planet X has the power to not only alter their lives, but the existence of everyone in the universe…

Source: GoodReads
I didn't really care much for Melissa Landers's debut novel there just something stilted about the way the book was written and the male lead seemed more than a little off, BUT I did like the premises.  Much like I liked the premises of Starflight which seemed like it was Overboard with shades of Cinder.
The thing is, even though the book started off with a bang, it quickly grated on my nerves moving from one plot point to the next without really having time for necessary exposition or character development.  This in turn, hindered the quality of the book and as a result while I was thinking in the first 100 pages it was going to end up with at least four stars (or like a high B rating) it ended up with a C+ or two star rating.
As I said, fantastic beginning.  I found Solara to be engaging and Doran had that mysterious crabby element going for him, but it quickly faltered.  Minor characters were introduced that I had a hard time connecting to or remembering, and given that there is going to be at least one companion sequel to this one I think I ought to remember them.  But I don't.
The plot again was  a bit hodge podge.  It quickly dropped the Overboard angle that it had in the beginning which was a shame but at the same time I was sort of glad it did.  There's just something innately creepy about that plot-I mean tricking someone with amnesia is not cool, even if said individual is a dick.  But if you're going to go with it, go with it.  Instead, this book ends up jumping all over a places.  So, Solara and Doran join a crew, The Banshee, that I think is supposed to be something akin to the crew in The Lunar Chronicles.  And they deal with space pirates and a McGuffin like quest and other crap.
By the way, you probably saw the Lunar Chronicles and got excited.  Don't.  The crew lacked the  charm and charisma as Cinder and her friends, and I really couldn't tell much about who was who.  God knows if I read that companion sequel I'm going to have to track down this one to figure out what's going on.
Despite it's problems though, I didn't exactly hate this one.  It had its moments, it's just not what I expected which was the same feeling I had with Alienated.  Although, I will say that it did work a little better to me than alienated since there wasn't the whole awkward protagonist who isn't supposed to feel emotions but then does an insta love turn around thing.
Overall Rating: C+.  Great beginning, but then the book started going down hill.