A rootless foster child, Julie Mathison had blossomed under the love showered upon her by her adoptive family. Now a lovely and vivacious young woman, she was a respected teacher in her small Texas town, and she passionately lived her ideals. Julie was determined to give back all the kindness she'd received; nothing and no one would ever shatter the perfect life she had fashioned.

Zachary Benedict was an actor/director whose Academy Award-winning career had been shattered when he was wrongly convicted of murdering his wife. After the tall, ruggedly handsome Zack escaped from a Texas prison, he abducted Julie and forced her to drive him to his Colorado mountain hideout. She was outraged, cautious, and unable to ignore the instincts that whispered of his innocence. He was cynical, wary, and increasingly attracted to her. Passion was about to capture them both in its fierce embrace…but the journey to trust, true commitment, and proving Zack's innocence was just beginning….

Source: GoodReads
Perfect is one of those dreaded rereads that you realize you've outgrown what you thought was a good book and said book SUCKED.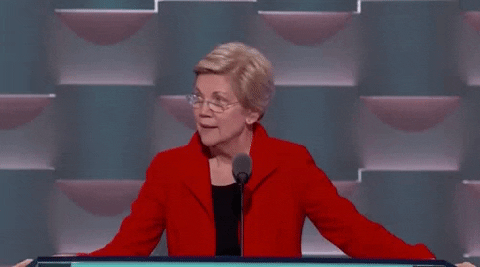 To be fair, there were some things that I enjoyed about Perfect and that I'll always enjoy about the book. I'll probably reread certain things again, but in 2016 there are things about the twenty some odd book that are ridiculously dated that make me wonder if they were even okay in the 1990's because some of this shit I don't think it would've flied back then.
The premise is one to raise eyebrows, the Stockholm Syndrome trope. As a feminist, or as a decent human being, I don't like the trope still I like the wrongfully convicted movie star angle when I was fourteen and I thought it'd be a fun one to revisit. However, it wasn't.
I started drafting this review halfway through the very long reading process of this book and finished it after I got through its unicorn dropping of an ending (FYI, for sanity purposes you should really think about skimming the last hundred or so pages and going straight to the epilogue or at least the wedding scene). I knew I'd have a lot to talk about, so I thought it be better to start my ramblings off early than later in the drafting process—the grievances ended up being a whopping total of over 1800 words (or the equivalent of a small undergrad essay).
1) The Main Characters—specifically Julie, Zack to a lesser degree.
 God, I wanted to deck Julie and then some. McNaught heroines are always borderline Sues. I sort of give some of them a break—like Meredith in Paradise she might look perfect have an idyllic life, but at least there are flaws there and she's just as much to blame with her relationship issues as Matt. With Julie, while little Ms. Perfect can't do anything wrong.
Save for the first twenty pages of the book where she's a little homeless wraith, but of course she changes her evil wiles of being a thief. FYI, the backgrounds on the character are nice and all but don't really add much to the story. With Julie, I could refrain for her digging out dead fish out an aquarium since it didn't really add that much to the story. The pickpocket thing could've been utilized, but wasn't.
Besides the useless flashbacks, another issue I had with this character is she's so damn preachy. I just wanted to smack little Ms. Perfect and her judgmental ways. I wanted someone else to mention that she was a little bit of a bitch towards Zack, but they were all like forgive Julie.
In fact, one of the little 1D dweebs she teaches calls Zack a jerk when he's released from jail because he made Julie cry. God forbid. Even though Julie was the fucking one who got him trapped AND beaten by the police.
Zack is no saint either, but at least his motivations make sense. Dude was locked up for a crime he didn't commit. While I didn't like how fast his relationship with little Miss Perfect developed—personally, I wish he would've reconnected with an old lover than Ms. Perfect Virgin at least his motivations made sense. Though, even Disney did more developing Belle and the Beast's relationship—since they had him give her a library and try to woo her with dinner before he even thought about getting her to kiss him, let alone bed him. Furthermore, is a little bit ridiculous how much name dropping that McNaught did to pump up this character to A-list celebrity status especially since unless you watch a lot of films from this era when this book was published you're not going to recognize some of these names. By the way, Barbara fucking Streisand sings at their good old country church wedding of all things.
2) The Side Characters—Save For Matt and Meredith (and even then seemed to talk unnaturally)
 Other than Matt and Meredith who developed happily ever speech (speech that sounds unnatural by couples who are living blissfully in book-ville) I didn't enjoy any of the side characters. And Meredith, I got annoyed with you for defending Julie Sue.
First, there's Julie's dipshit brother who is a sexist and then some—but again it's his ex-wife's fault their marriage failed apart because she didn't know how to cook, wanted to live in a nice house, and got into a riding accident which resulted to a miscarriage. This is an annoying subplot that is quickly solved within 360 pages of the book where she admits she's wrong and they live happily ever after in a crappy apartment. It's still annoying though because if you cut out that crap I could've gotten through with some of this torture a little quicker.
The other brother, the minister father, and mother are all equally bland. Save for this annoying scene at the end of the book where the minister dad goes on one of those stupid save yourself for marriage rants and we get a weird quasi Christian romance scene of the couple reconnecting and Zack getting randy because he can't have sex with Julie till they get hitched. Hell, he can't even be in the grown ass woman's house alone with her. Oh, and her father's one of those people who calls their wives "Mother" that is always a freaking pet peeve of mine so it's additional fictional knee in his nuts from me.
See, talking about these people is getting me violent.   It really makes me concerned why my fourteen-year-old self loved this book (probably because Zack is hot).
And God, even since the reread I've skimmed that part—the last one hundred pages—with good reason.
Other than them, there are some annoying locals that maintain the pristine—piss poor annoying values of their cookie cutter American town. FYI, if you sleep with someone before you're married and a woman they'll gossip about you to no end.  And there's these two annoying geriatric twins that dress alike, one being nice one not so nice, where there's yet another subplot involving one of their love lives.
I hated them all.
3) Plots and Subplots Fail Flat
 For 700 pages everything better be damn well resolved, right.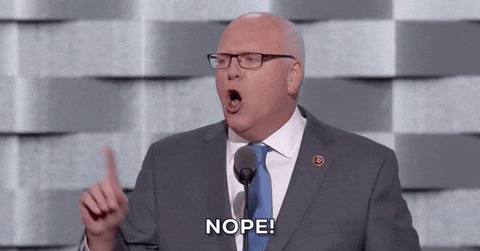 Oh, dear blog reader, you'd be wrong. Oh, so wrong. There are so many holes in this book it isn't funny.
I think a part of the problem is we have so many extraneous storylines: whole killed Zack's wife, is Zack going to get his freedom, is Julie going to betray him, the Katherine/Ted drama, will Matt ever get his nap with Meredith, and most importantly if the community of Keaton is the community that Dump uses in his idealistic view of what used to make America Great since it seems to be full of WASPs and Julie looks like a supermodel.
Rather than focusing on what's important, meaning who really killed Rachel—Zack's wife—or for that matter working the shit out that happens between Julie and Zack appropriately, the murder mystery is solved very randomly and not by even the main characters. If any plot is resolved, it's that Keaton gets this big fat moralistic info commercial at the end and like I said before.
Skip it.
Unless you want to see a town full of jerks whose faces you want to punch—Julie's included. God, did I want to bitch slap Julie.
Again, McNaught, why were we stuck with her as a MC?
When rereading this, I was sort of shocked how ill paced this one is. It is over seven hundred pages and yet parts that needed to be fleshed out weren't fleshed out at all. And as for Matthew and Meredith, while I liked them in there I sort of wanted them to be how Cam and Amelia were utilized in Seduce Me at Sunset, meaning we get longer meatier scenes with them to get rid of some of the bullshit—aka Julie and her town full of hypocrites with their little forgiveness message that doesn't only extend to Princess Perfect but Zack's God awful relatives who disowned him and left him to fend for himself on the streets when he was fucking eighteen.
Forgiveness, my ass.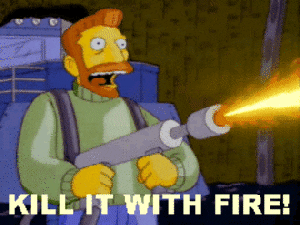 And for the love of God, kill Ted and Katherine with fire, McNaught.
4) Feminism—It Ceases to Exist
 Remember the 1990's woman?
If you watch a lot of movies from the era you're told that the 90's woman can have it all and conform to the standards that were established by men—i.e. being their babysitter. In this book, we're constantly told how horrible Katherine is because she didn't learn to cook and clean and wipe Ted's butt.
Julie is deemed as wholesome and we get some virgin worship for her, while McNaught hotly contends that evil women such as Rachel and Katherine to a lesser intent are evil because they have sex, don't want babies, and want careers.   Also, anyone who has had an abortion in this book is treated like tainted goods. Hell, Julie even had to ask Zack permission to write a fucking book (which FYI, is sort of a product placement for the fucking book your reading—no wonder Julie is a such a Sue).
I find it so odd that this is the same woman who wrote Paradise where the main character is very career oriented. Sure, there were some gender issues in that book but they were handled more tactfully and you understood the motivations towards the various upsets. Here though, people are merely called a slut in the good town of Keaton if they don't listen to the great Reverend Nuts-I-Must-Kick rants about virginity.
No wonder Julie is so fucked up.
Really, her social worker should ashamed of his/herself. Then again, I don't think they had much choice but to but her with Nuts-I-Must-Kick after his shrink relative—who we never see after her first appearance—makes her appeal about what loving people they are.
That aside though, I am really surprised with how much woman hate there was in this book it seems like everyone—aside from Julie—can find some way to insult someone of the female sex.
Really, this book should just go for the fat pigs and talk about their periods because I think it sort of wants too with the amount of hate that spewed from it.
A part of me knows I'm not looking at the book in it's historical contents, it is over twenty years old and because of that it is dated, but somehow Paradise didn't seem to get on my nerves as much as this.
The thing is, is even though parts of this dragged and I rolled my eyes I didn't hate it. There were some scenes that worked. I loved seeing Matt and Meredith again, and Zack wasn't that bad. Julie though—I went from being fairly sympathetic to hating her guts.
First Read: An A. It was my first romance novel, but second read I'd probably give it a C+ if I'm being generous. Therefore, rounding up the reading experience to a B. Like I said, hideously dated some poor messages but there is something at least interesting about it.