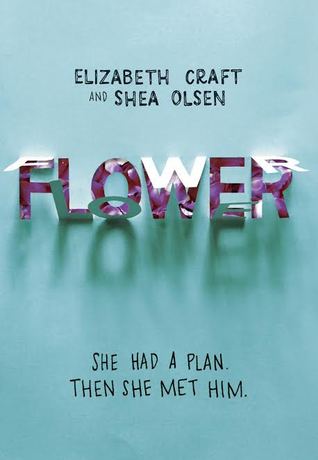 These are the things that I've always wanted:

To get the top grades in my class.

To make my grandmother proud.

And most of all, proof that I could succeed where the rest of my family had not: a Stanford acceptance letter, early admission.

My mother and my sister were obsessed with boys and love and sex. So obsessed that they lost sight of their futures, of what theywanted. And in the end, they lost everything.

I'll never let a boy distract me. I promised my grandmother that.

But that was before Tate.

Before the biggest pop star on the planet took an interest in me.

Before private planes and secret dates and lyrics meant for me alone.

There's so much I don't know. Like why he left music. Where he goes when we're not together. What dark past he's hiding. But when we kiss, the future feels far away. And now…I'm not sure what I want. 

Source: GoodReads
Well, I knew it had to happen but honestly I was hoping it would be a little later than fourteen years within the New Year before I DNF'd my first 2017 book.  But hey, Flower can't help that it sucked donkey's balls.
Actually, that's an insult to donkey's balls.
Anyway…Flower was bad.  Really, really, bad.  Just to give an idea of how bad this book is here is a sample of writing from the first few pages of the book.
Love can undo you.  It can take everything away.

And so, I promised myself: no boys, no prom, no parties on Saturday nights.  I would stay home, I would get straight As, I would go to college and make a different kind of future for myself. I wouldn't let anything stop me. I wouldn't let anyone stop me.

But that was before everything changed.

That was before him (1).
That should give you an idea how cringe worthy this is.  I mean, yeah the premises made me think it was going to be on the cheesy side, but it could've been done in such a way where the reader didn't think they were reading some 13 year old's One Direction fan fiction with a self insert character and token gay best friend that was straight out of a bad early 2000's Lifetime movie.
But alas, this was not the case with Flower.
It was published by not only one, but two real authors (meaning, people who actually have legitimate past credits and aren't a celebrity with a ghost writer peddling crap).  And it still sucked.  Hell, it was a packaged book and it still sucked.
Usually with package books they're at least homogenous enough where they aren't painfully bad, but this one is painfully bad.
As the premises points out our main character, Charlotte, is turned off of love because everyone in her family gets knocked up at the ripe old age of 17 or what not and she decides to do the no boys thing until a pop star comes into the flower shop she works out.  Only she doesn't realize he's a pop star and…I don't know how she doesn't realize he's a pop star.  I mean, I've never listened to Justin Beiber, but I still know who that foul specimen is.  I just couldn't buy it that this MC didn't know who he was.  Or that a pop star would be so interested in a high school girl.  Or that Charlotte would somehow have a job in a florist's shop designing bouquets with no florist training whatsoever.
The book really felt like it was a skeleton of a story that could be interesting but turned out to be no better than a self insert fan fic.  Like I said, I stopped at page 58 when Tate-the wannabe Jonas Brother-was essentially pulling an Edward Cullen on Charlotte.
I often feel like there is a misconception in YA that there does not need to be any effort put in fluff books that just having two characters kissing each other is enough.
It's not.
A good fluff novel has complex characters that have interesting relations together and you want them to be together.  This book has none of those.   I had a real hard time believing that this was even a finished product, that's how lazy it came across.
Usually, Alloy is one of the better packaging companies (note, that's not saying a lot since I think most packaged books suck), but this one is particularly wretched.
Avoid at all costs especially if you love fluff.
Overall Rating: DNF