And it's time to make some new goals for the new year (2016).  As always, I feel like the last year just happened.  A lot of these goals seem repetitive but I am trying to add some new ones and change things up.  If you want to read how my 2015 goals turned out click here.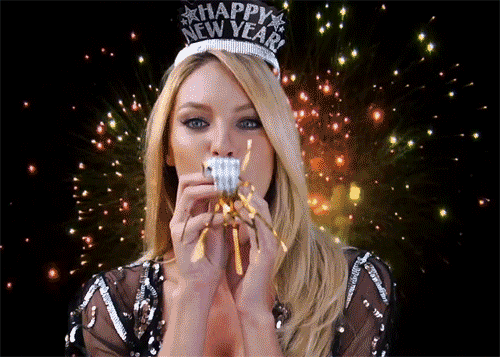 I plan on reading 100 books this year: I think it's a fair number, it might be sort of tight since I don't think I'll be reading much in January or much of February but I think I can knock back a few short books and novellas to help me reach this goal.
I plan on reading the entire Throne of Glass series (well, the books that have been released): I read the first one a long time ago and had meh feelings about it.  After reading A Court of Thorns and Roses,  I am willing to give this series another chance.  I already bought the books so I'm hoping I can knock it out this year.
I want to interact more in the community: This is something I always strive to do, but work obligations, having a deeply inverted personality, and not wanting to be too snarky get in the way.
Be More Selective: Always something I strive to do, always something I inevitably fail at because I tend to be more generous than I should.
Diminish my 2015 TBR Pile: Oh, do I have a lot of books left from last year to read.  I think I'm going to at least try to knock off two or three books per month in this pile.
Have a Giveaway: Sometime this spring I will be hitting the five year mark of blogging.  I need to clean out my shelves, so I want to give some sort of giveaway.  Again, this will probably depend upon schematics.
Reread, reread, reread: One of my favorite things about 2015 was that I reread a lot of favorites.  I think I'm going to need to do that more often.