I've seen several other blogs do a DNF round up post and I decided to follow suit.  Usually when I DNF a book I give it a full review if I read a substantial part of the book-usually this is about fifty percent of there abouts.  These are books though that I couldn't even get that far into for whatever reasons.  More or less that I find life to short to try to give books enough chances to give them a proper review.
1) Stars are Like Us: They Shop
The romantic story of a girl who gets plucked from obscurity to star in the next major feature film franchise based on a book and the ensuing love triangles she gets entangled in on—-and off screen.

Meet Paige Townsen, Rainer Devon, and Jordan Wilder…

When Paige Townsen, a young unknown, gets cast in the movie adaptation of a blockbuster book series, her life changes practically overnight. Within a month, Paige has traded the quiet streets of her hometown for a crowded movie set on the shores of Maui, and is spending quality time with her co-star Rainer Devon, one of People's Sexiest Men Alive. But when troubled star Jordan Wilder lands the role of the other point in the movie's famous love triangle, Paige's crazy new life gets even crazier.

In this coming-of-age romance inspired by the kind of celeb hookups that get clever nicknames and a million page views, Paige must figure out who she is – and who she wants – while the whole world watches.

Source: GoodReads
I actually didn't check this one out at the library I received a sample from Amazon because I was unsure whether or not I wanted to purchase it.
Thank God for samples.
I think my expectations did not meet this one.  I wanted a book that was a bit of a satire on YA in the movies.  This wasn't remotely satire.  The first five chapters were full of insta love and cliches.  Which I guess is typical for these sorts of books, but makes it less than enjoyable.
What DNF'd it for me was the main character.  Paige just felt a little too goody goody for me to be true. I'm sorry, unless your name is Mother Teresa you're not going to be like-oh, I don't need any of that nasty money I made from my movie-go give it all to the homeless.  Never mind, I'm wearing a dress I've had since fourth grade on a date with a movie star.  Ho, hum, hum….
Just no.
If a book makes me feel like a terrible person because I bought something at Anthropologie last month then I really don't need to read it.
2) When I Have No Earth What I'm Reading After Fifty Pages…Get Out of Here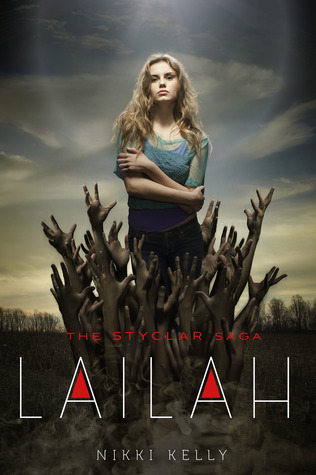 The girl knows she's different. She doesn't age. She has no family. She has visions of a past life, but no clear clues as to what she is, or where she comes from. But there is a face in her dreams – a light that breaks through the darkness. She knows his name is Gabriel.

On her way home from work, the girl encounters an injured stranger whose name is Jonah. Soon, she will understand that Jonah belongs to a generation of Vampires that serve even darker forces. Jonah and the few like him, are fighting with help from an unlikely ally – a rogue Angel, named Gabriel.

In the crossfire between good and evil, love and hate, and life and death, the girl learns her name: Lailah. But when the lines between black and white begin to blur, where in the spectrum will she find her place? And with whom?

Gabriel and Jonah both want to protect her. But Lailah will have to fight her own battle to find out who she truly is.

Source: GoodReads
Yeah, I came into this one not really feeling it-I heard things.  And I came out sort of like, well, that was unexpected.
I'll be frank, I'm not tired of vampires or angels.  I know that both paranormal creatures have been overplayed, but done right it still can be interesting.
With Lailah it wasn't interested.  It wasn't even boring.  I was just confused.
It's probably not the best to throw a reader into the midst of battle when they have no idea what is going on.  No freaking idea-I repeat.
And I was still clueless after sixty pages.  So, I was lazy and gave up.
End of story.
3) Bird People and Me Don't Mix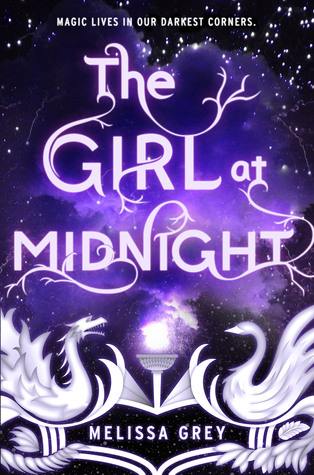 Beneath the streets of New York City live the Avicen, an ancient race of people with feathers for hair and magic running through their veins. Age-old enchantments keep them hidden from humans. All but one. Echo is a runaway pickpocket who survives by selling stolen treasures on the black market, and the Avicen are the only family she's ever known.

Echo is clever and daring, and at times she can be brash, but above all else she's fiercely loyal. So when a centuries-old war crests on the borders of her home, she decides it's time to act.

Legend has it that there is a way to end the conflict once and for all: find the Firebird, a mythical entity believed to possess power the likes of which the world has never seen. It will be no easy task, though if life as a thief has taught Echo anything, it's how to hunt down what she wants . . . and how to take it.

But some jobs aren't as straightforward as they seem. And this one might just set the world on fire.

Source: GoodReads
This one was really boring.  So, so, boring.  I mean I had it on my e-reader for like three weeks adn I just couldn't read it.
And I don't exactly blame the book.
I blame me.
It just wasn't really an MJ book.
Plus, the main characters name was Echo.  Do you know how horrible that is?  It makes me want to make mean jokes about her name throughout the entire reading process where I lose track of what the book is actually about.
To be honest, it was so boring I really couldn't keep track what was going on  just some little orphan who was a thief ends up being raised by bird people and stealing special things.
Yippie.
I didn't even make it to the special boy, people.  Well, there was a boy or creature's POV I got to..but it didn't hold my interest.
The writing was nice though, and I really think if this would've been my thing.
Oh, well.
Pass.
4) This Book Date Has Gotten Awkward
In this hilarious, action-packed conclusion to The Ever-Expanding Universe trilogy, teen mom Elvie Nara is on a quest across the universe to save her daughter (and maybe stop an alien race war in the process).

After dealing with killer whales, evil scientists, the return of her long-lost mother and, certainly not least of all, the challenges of breastfeeding, Elvie Nara has just about had it. And then the Jin'Kai (along with the aforementioned estranged mom) kidnap her baby.

And before she knows it, another Jin'Kai attack puts her on the run again, but not before discovering that Olivia was implanted with a genetic tracking device. So along with Cole, Ducky, and her dad, Elvie goes back out into space to follow the signal. There she finds evil Dr. Marsden up to some evil tricks and realizes that Mars may hold the secret to defeating her enemies once and for all. So, off to Mars she goes. Because alien race war aside, Elvie really wants to be back with her daughter. For a kid she wasn't even sure she wanted, Olivia has come to mean the world to Elvie—and she'll search the universe to be with her again.

Source: GoodReads
Let me explain my relationship with this series in the terms of dates
First Book:
AHHHHHHHMMMAAAAAAZZZZZZZIIIIIIIINGGGGGG.  You've never met someone like this before.  And there's something just oddly attractive about this individual even though he's typically not your type.  Seriously, I usually just don't do books with teen moms. I think it just brings too many memories of my Torts/Plaintiff Law finals.  My prof was obsessed with those shows, and there's  so many times using Amber Portwood in a Torts issue spotting essay is funny (not really).
The thing is Mothership oddly enough worked.  There was just something uniquely original about it that made it compulsively readable.  But the more I look back, the more I feel like it would've been better as one book.
Why….
Book Two:
Well, let's just say book two I start seeing the flaws of this amazing first date.  I remember why I hate books that typically use babies as a plot devices.  And all of his snark is gone, but I still hold hope. I still think…well, no one's perfect.  I should give it another try.
Oddly, none of the characters felt like their selves.  And I remember losing interest fast.  But I didn't hate this one.  But as I reflect on it, maybe that's because the first one just had so much going for it.
This one did not.
It was like the less attractive sibling in the siblings.  Still though…
This Book:
I went through the appetizer course (first hundred pages)  and realized that all those things that attracted me to this book are gone and when I have another more attractive book suitor.
Well, bye bye book.