Thanksgiving in the US-at least-is rapidly approaching.  So I thought for this month of Do Judge a Book by Its Cover, I'd look at book covers that are outright turkeys-meaning, they don't work for one way or another.  Note, I'm doing newly released covers for this particular feature so maybe they actually work once one reads the book?
Or maybe not.
As usual, anyone is more than welcome to join this feature-but at this point I really don't expect anyone too.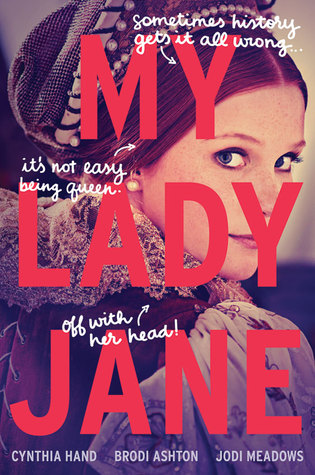 What the Book Looks Like It's About:
The E! Retelling of Romeo and Juliet starring the Khardashians and the Jenners.  You can throw up now, I know you want too.
What the Book is About:
For fans of The Princess Bride comes the comical, fantastical, romantical, (not) entirely true story of Lady Jane Grey.

Lady Jane Grey, sixteen, is about to be married to a total stranger—and caught up in an insidious plot to rob her cousin, King Edward, of his throne. But that's the least of Jane's problems. She's about to become Queen of England. Like that could go wrong.

Source: GoodReads
Why This Cover is a Turkey:
Because it mixes the Tudor family with Mean Girls.  I'm sorry, the description of this book looks awesome but the cover is sort of silly.  I think it would've been okay if there wasn't the cutsey little inserts above the title.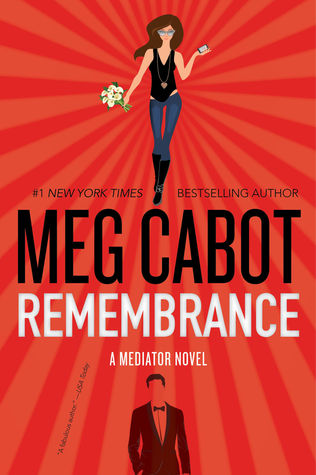 What the Book Looks Like:
Okay, first thing that came into my mind are the credits of Spy.  Don't believe me watch them and then still argue with me (couldn't find a clip or I would've linked it).  And the comparison sorts of makes sense I guess, since Spy is about a BAMF and it's a well known fact that Suze Simon is a BAMF.
What the Book is Really About:
In REMEMBRANCE, the seventh installment of the Mediator series, all Susannah Simon wants is to make a good impression at her first job since graduating from college (and becoming engaged to Dr. Jesse de Silva).

But when she stumbles across an ancient murder, old ghosts—and ex-boyfriends—aren't all that come back to haunt her.

REMEMBRANCE will be the first ever adult installment of the Mediator, published by William Morrow, the adult division of HarperCollins, the company that brought you the YA books in the series.

Source: GoodReads
Why This Cover is a Turkey:
I'm not a fan of cartoon covers, but I can tolerate them.  But this cover looks just a little random.  I'm assuming that Jesse at the bottom, and it's been confirmed that's Suze on top.  I don't know what I was really expecting with this cover but not THAT.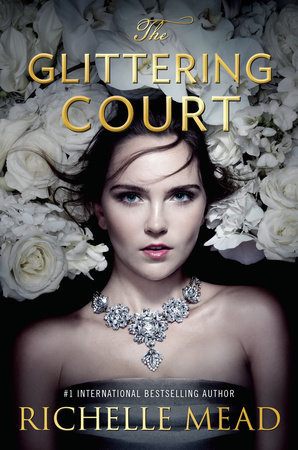 What the Cover Says:
In a world where people where flowers like they're powdered wigs, Daisy Wiggs (Blogger Note: I wasn't really original on names here) must fight against destiny to become the ultimate flower and not a withering wall flower.
What the Book is Really About:
A dazzling new fantasy series set in a mix of Elizabethan and frontier worlds that's dripping with romance from Richelle Mead, #1 internationally bestselling author of Vampire Academy.

Big and sweeping, spanning the refined palaces of Osfrid to the gold dust and untamed forests of Adoria, The Glittering Court tells the story of Adelaide, an Osfridian countess who poses as her servant to escape an arranged marriage and start a new life in Adoria, the New World. But to do that, she must join the Glittering Court.

Both a school and a business venture, the Glittering Court is designed to transform impoverished girls into upper-class ladies capable of arranging powerful and wealthy marriages in the New World. Adelaide naturally excels in her training and even makes a few friends: the fiery former laundress Tamsin and the beautiful Sirminican refugee Mira. She manages to keep her true identity hidden from all but one: the intriguing Cedric Thorn, son of the wealthy proprietor of the Glittering Court.

When Adelaide discovers that Cedric is hiding a dangerous secret of his own, together, they hatch a scheme to make the best of Adelaide's deception. Complications soon arise—first, as they cross the treacherous seas from Osfrid to Adoria, and later, when Adelaide catches the attention of a powerful governor.

But no complication will prove quite as daunting as the potent attraction simmering between Adelaide and Cedric. An attraction that, if acted on, would scandalize the Glittering Court and make them both outcasts in wild, vastly uncharted lands. . . .

Source: GoodReads
Why is this Book a Turkey:
Oh, Richelle Mead, you always have the worst cover luck.  To be fair, it's better than the Bloodlines Covers and Vampire Academy covers.  Though that chick has a constipated look on her face and is wearing some major photo shopped jewels and what's with the flowers. I think your best cover to date has been Soundless and it's fairly generic.
What the Cover Says:
All her life Georgia Fisher has been living the life of a dead girl.  And she didn't even know it today.  How can Georgia or Marie as she's really known-make sense of a life that wasn't even hers.
What the Book is Really About:
Sixteen-year-old Elli was a small child when the Elders of Kupari chose her to succeed the Valtia, the queen who wields infinitely powerful ice and fire magic. Since then, Elli has lived in the temple, surrounded by luxury and tutored by magical priests, as she prepares for the day when the Valtia perishes and the magic finds a new home in her. Elli is destined to be the most powerful Valtia to ever rule.

But when the queen dies defending the kingdom from invading warriors, the magic doesn't enter Elli. It's nowhere to be found.

Disgraced, Elli flees to the outlands, the home of banished criminals—some who would love to see the temple burn with all its priests inside. As she finds her footing in this new world, Elli uncovers devastating new information about the Kupari magic, those who wield it, and the prophecy that foretold her destiny. Torn between the love she has for her people and her growing loyalty to the banished, Elli struggles to understand the true role she was meant to play. But as war looms, she must align with the right side—before the kingdom and its magic are completely destroyed.

Source: GoodReads
Why is This Cover a Turkey:
Big face syndrome.  The cracked face at the bottom is vaguely intriguing though.
What the Cover Says:
Winnie will do anything to hold onto the crown, even though it's destined to go to whoever her father choses her to marry.  However, Winnie has a plan.  A deceptive plan that involves being her own suitor.  Yes, her own suitor.  However, being a suitor to herself doesn't involve herself buying chocolates or singing love ballads to herself-thankfully, that would be just awkward.  Rather, it involves a life and death competition.  Because, hey, it's a high fantasy novel and there has to be some competition.   With gender bending galore with a bonus hot stable boy who may not be just a sable boy.  You'll be anxious who wins "The Crown".
What the Book is Really About:
Kiera Cass's #1 New York Times bestselling Selection series has captured the hearts of readers from its very first page. Now the end of the journey is here. Prepare to be swept off your feet by The Crown—the eagerly awaited, wonderfully romantic fifth and final book in the Selection series.

In The Heir, a new era dawned in the world of The Selection. Twenty years have passed since America Singer and Prince Maxon fell in love, and their daughter is the first princess to hold a Selection of her own.

Eadlyn didn't think she would find a real partner among the Selection's thirty-five suitors, let alone true love. But sometimes the heart has a way of surprising you…and now Eadlyn must make a choice that feels more difficult—and more important—than she ever expected

Source: GoodReads
Why is this Cover a Turkey:
The cover is not.  This series is a turkey though.  This series-or two series since I really look as the fourth and fifth books as separate installments.