I can't believe that 2015 is almost over.  It has gone by so fast.  As usual, I'm doing a yearly recap.  Usually, I'll use my Almost Quarterly Reports to help but this year has been really unbalanced reading wise-you might've notice the lack of a third quarterly and fourth quarterly because of this.
Personal Life:
 I moved to another state, then moved again due to a really bad housing issue.  Now I'm settled in a new apartment with annoying neighbors who like to drill at eight in the morning and just got done studying for a notary exam and about to prepare for another bar exam (that's what you get for accepting a job in another state.  I also bought myself two adorable long haired Chihuahuas named Pinky and Brainy who are trying to dethrone  Patty (who lives with my parents) as my co-blogger.  Don't think Patty's going to let that happen 😉  Though once the Chihuahuas start living with me (they currently live with my parents too while I'm studying for the exam from hell) I might start having them review the copious amounts of toys they get and other pet friendly posts.  Because pets rule.
Total Books Read: 
Without rereads (that GoodReads deemed to not count) I read 106 books as of December 13, 2015 (the time this post was drafted).  I figure I might read a couple more titles before the new year, but reading at this point will become pretty sporadic since I'm going to be studying for the bar-I'm guessing I'll only probably get out five or six titles between now and the exam.   Though, who knows.  I probably would've read more if I wouldn't have had to deal with the housing issue in the middle of the year.
Most Read Genre:
Contemporaries.  Particularly light, fluffy contemporaries (I think my Princess Diaries reread pushed this genre over the edge).  I'll admit it, I am a fluff girl.  I read for romance and ships and try to get away from the bad things in life.  I'm an escapist when it comes to reading.  Plus, I find there's a lot more veracity to contemporaries than in high fantasies-most of them do the long lost princess format which isn't necessary bad BUT…it gets sort of annoying.
Reading Report:
Overall, the books I read this year were a lot better than those I read in 2014.  I don't know if it's because I'm getting pickier in what I read or if it was just a better year in publishing (because the House of Night series has finally been put to bed). But it just worked for me.  Hoping next year is similar but even better.
Biggest Surprise:
I've praised this book a lot.  And for good reason.  It's a contemporary that has various shades of seriousness, fluff, and for the plot it's pretty realistic.  Thorne is on my "To Buy List" because of this book and I'm really looking forward to what she offers in the future.
Biggest Disappointment: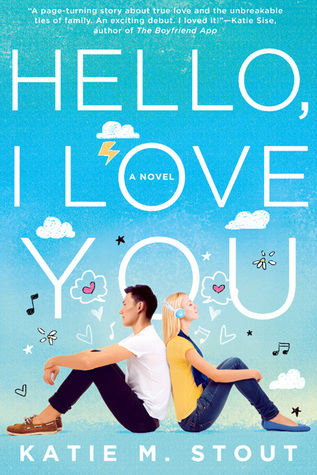 I'm intrigued with Korea and was really looking forward to reading this book (the cover looks adorable).  But it suffered from having an insufferable character and sort of didn't use it's setting to the fullest. I'm still interested in what Stout has to offer in the future, but I will probably library it for the time being.
Best Contemporary:
Ellie Marney is queen.  I love this series and if I wasn't such a neurosis about having matching covers I would've bought the third book already-still might.   The second book though really does do a lot to develop the relationships between Watts and Mycroft.
Worst Contemporary:
Ugh, not a fan.  This should've been interesting since it featured a main character who was intersex and transgender.  But I thought it blurred the lines on informing the reader what the difference was between the two things and can confuse uninformed readers.  Also, it was a little too soap opera for my taste.  Especially over such a sensitive topic.
Best Paranormal:
It's an oldie but a goodie.  I almost removed this from being in contention since I've read it before. But this is all of my reads list for 2015 and The Mediator series still kicks butt when it comes to YA paranormal.
Worst Paranormal:
So much potential to be a cute little book, BUT book genie fail.
 Best Retelling: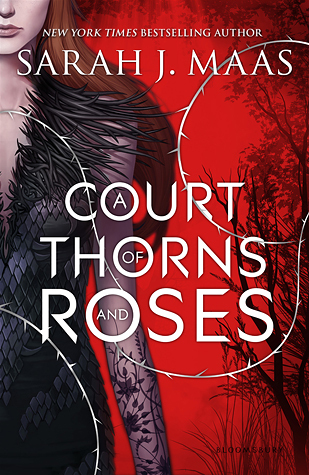 Not a fan of Maas's previous work but this book really wowed me.  It's probably because I am a Beauty and the Beast junkie.  And there some rather hot scenes here too.
Worst Retelling: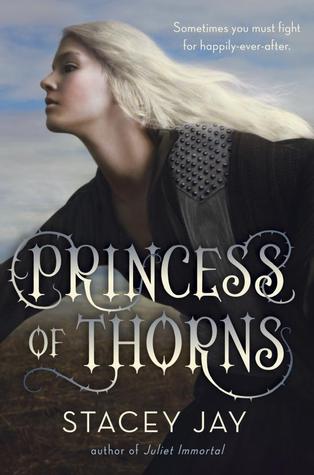 I just felt like this retelling didn't know what it wanted to be.  Which is a shame because Jay has shown she's capable of some beautiful writing in the past.
Best Fantasy: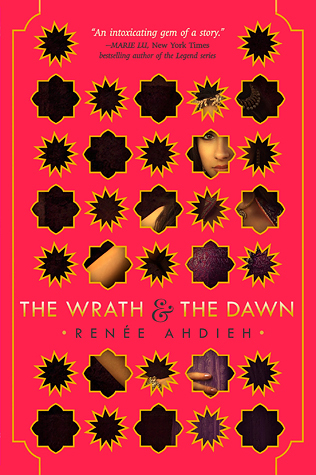 Such rich world building and ship worthy (if you get past the ickiness).  This one is probably going to be on a lot of people's lists and the reason is obvious.
Worst Fantasy: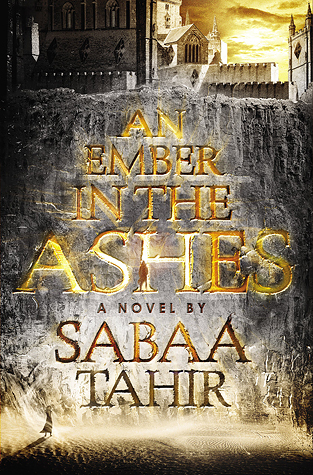 Now, this one is probably a little bit of a black sheep choice.  I know a lot of people loved this one but it did not work for me at ALL.  Rape was basically used as a romantic plot device and I hate that.  It just grated on my nerves on so many levels.
Best Diverse Book: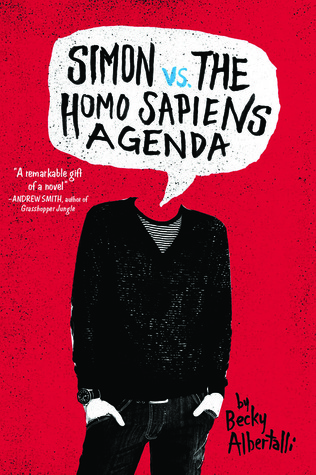 So many wonderful diverse books this year.  But I chose Simon because I loved how the diversity wasn't the "lesson" of this book.  I'm sorry not a fan of moral or agenda filled books.  The best sort of diverse books, are the ones where the characters just live their lives and aren't harassed for being different in a Lifetime-y sort of fashion.  And Simon lives, comes to terms with himself and there's so much Oreo wonderfulness all around.  This book needs a movie.
Best Comeback: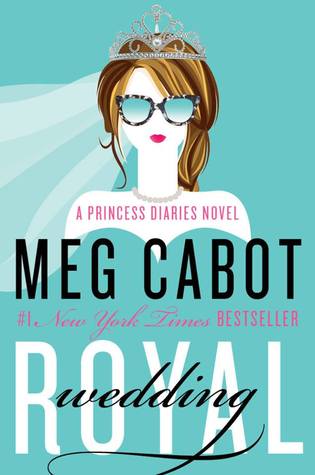 It's Princess Mia.  How can you not like Princess Mia?  Especially when she's getting married to Michael (squeal).
Best Debut:
Again.  This book,
Most Overhyped Book: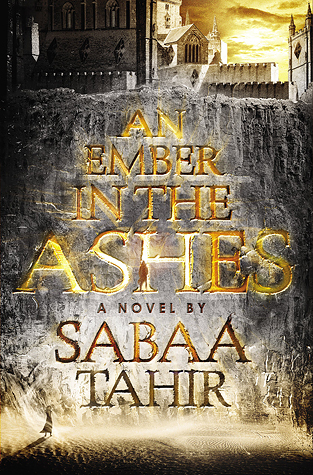 Next Harry Potter, my ass.
Best Reread: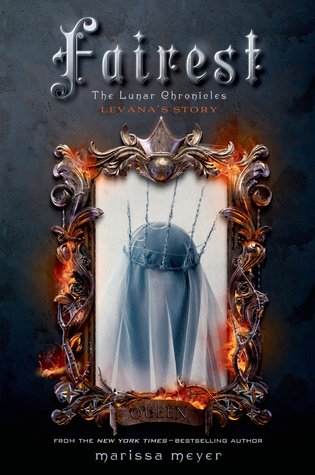 I really enjoyed my Lunar Chronicles reread, and it surprisingly didn't take as long as I expected it to.
Best Series Starter: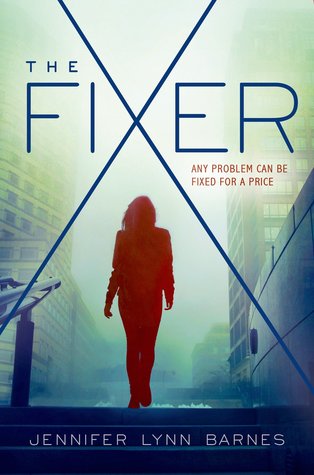 I'm a fan of DC themed books and TV shows, so this book sort of fits that niche for me.  I'm really excited to see how this series moves forward.
Best Series Ender: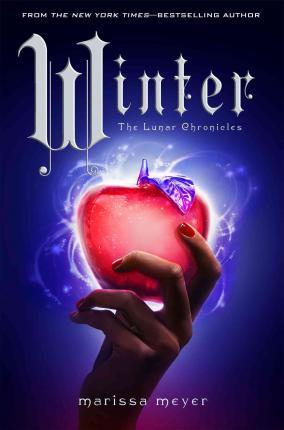 I cried like a baby when I finished this book.  I am going to miss this series.  Even though Winter wasn't my favorite in the series it still did it's job quite well.
Best 2016 Release I've Read in 2015: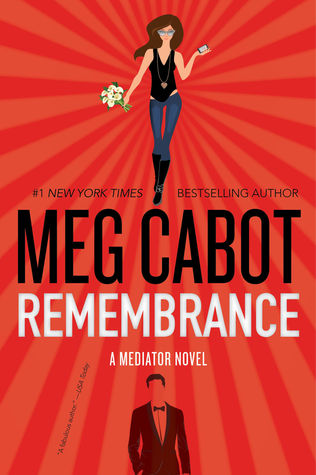 Somehow, Edelweiss decided they liked me and gifted me with ARC of this beauty.  It's already been devoured-in less than five hours (big surprise: not)- and a review has been written (will be published near release date), but WOW.  This was….okay, I'll shut up now.
Best Cover: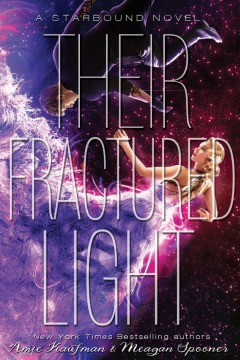 I haven't read this book yet (it's in my TBR) but God that is a glorious dress and a far improvement from the second cover.  It's also very pretty to look at.  AND it stuck to it's theme.
Worst Cover:
Technically, this is a 2016 release but they released the cover redesigns for this book this year (which makes the cut for the list) and they SUCK. I'm almost tempted to buy the UK version or print out the original dust jacket and put it on my copy.  I really hate the redesign.  If you look at all three books they sort of are trying  for a Thorne of Glass thing which sucks since the books had their own separate identity with the dresses-I loved the dresses they showed that you could be a badass regardless of what you wore.  Instead though, we get covers that try to rift on another popular YA series with a little bit of Tank Girl and Peter Pan's long lost sister thrown in there.  Suckage.  At least the inside of the book will be wonderful-hopefully.
Worst Overall Book: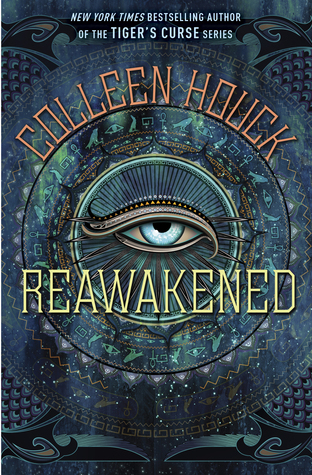 Someone needs to put this book in a meme with Grumpy Cat.  It is horrible, horrendous.  I'm pretty sure Colleen Houck is going to be appointed Donald Trump's Secretary of Cultural Sensitivity because that's how bad this book is.  Her ideas about culture are insensitive and incorrect.  Add to the fact, that she can't write a realistic character for the life of her.
NO.
Best Overall Book:
There were so many great books that I'm leading this category blank.  Instead I'm going to list some of my favorite reads (all of these have been released) :
Fairest by Marissa Meyer
The Ruby Circle by Richelle Mead
Geek Girl by Holly Smalle
None of the Above by IW Gregorio
The Royal We by Heather Cocks and Jessica Morgan
The Wrong Side of Right by Jen Marie Thorne
Written in the Stars by Aisha Saeed
The Wrath and the Dawn by Renee Ahdieh
Magonia by Maria Dahvana Headley
A Court of Thorns and Roses by Sarah J Maas
Royal Wedding by Meg Cabot
The Fixer by Jennifer Lynn Barnes
Uprooted by Naomi Novik
The Mediator Series by Meg Cabot
Simon vs the Homo Sapiens Agenda by Becky Albertalli
Every Word by Ellie Marney