This is a tentative new feature I'm trying out.  Basically what To Read or Not to Read is, is a feature where you decide whether or not I should read certain books that I'm sort of on the fence about.  I'll say three to five books per post and the book that gets the most  yes votes will get a review.  I beg of you not to vote yes to a book based on snark value alone, but if you can't help yourself I'll totally understand (probably after a couple of glasses of wine).  So, see the  candidates:
"I am grateful for my father, who keeps me good and sweet. I am grateful for my mother, who keeps her own heart guarded and safe. I am grateful for my adviser, who keeps me protected. I am grateful for the Path, which keeps me pure. Ever after."

Princess Aislynn has long dreamed about attending her Introduction Ball, about dancing with the handsome suitors her adviser has chosen for her, about meeting her true love and starting her happily ever after.

When the night of the ball finally arrives and Nerine Academy is awash with roses and royalty, Aislynn wants nothing more than to dance the night away, dutifully following the Path that has been laid out for her. She does not intend to stray.

But try as she might, Aislynn has never quite managed to control the magic that burns within her-magic brought on by wicked, terrible desires that threaten the Path she has vowed to take.

After all, it is wrong to want what you do not need. Isn't it?

STRAY is the first in a collection of intertwined stories, all set in a world where magic is a curse that only women bear and society is dictated by a strict doctrine called The Path. A cross between The Handmaid's Tale and Wicked, with a dash of Grimm and Disney thrown in, this original fairy tale will be released October 7th, 2014 from Greenwillow Books/HarperCollins.

Souce: GoodReads
Why:
Princesses: Even though I know that it's arguably anti-feminist, I love Disney princesses or really anything princess oriented-I think I dressed as a princess like four times growing up during Halloween.  The thing is, I don't view princess in the traditional damsel in distress type of way.  I think princess hold lots of power and if written correctly  they can be awesome.
The Comparisons: This book is compared to four things.  Three of them I really like.  One of them…well, I've read enough things that have made that comparison meh at best.  I think the mesh up though could be really interesting.
Non-Traditional Heroine: From the premises it looks like Aislynn is not a traditional princess and I like characters breaking out of their traditional roles.
Why Not:
Early Reviews Have Been Mixed at Best: Yeah….from what I've heard the book is a bit scattered and it's the world's pretty patriarchal with no real reason for it being so masochistic. That will probably have me raging within minutes.   However, at the same time some of my friends really enjoyed this book so I don't know.  I originally had this one preordered but I canceled said preorder because I'm just not sure.
That's a lot of comparisons: I honestly don't know how I feel about these comparisons.  It seems like a trend in YA these to day to say your book is like so and so.  But if you think of the four things it compared it too you have to wonder is that a good mix.
 Patriarchy: Honestly, I kind of groan when I hear that there's going to be a heavy patriarchy inspired society. It something that I can usually feel my blood pressure going up.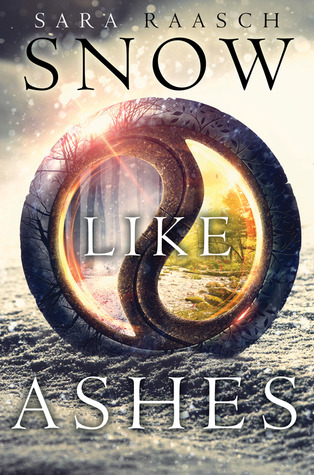 A heartbroken girl. A fierce warrior. A hero in the making.

Sixteen years ago the Kingdom of Winter was conquered and its citizens enslaved, leaving them without magic or a monarch. Now, the Winterians' only hope for freedom is the eight survivors who managed to escape, and who have been waiting for the opportunity to steal back Winter's magic and rebuild the kingdom ever since.

Orphaned as an infant during Winter's defeat, Meira has lived her whole life as a refugee, raised by the Winterians' general, Sir. Training to be a warrior—and desperately in love with her best friend, and future king, Mather — she would do anything to help her kingdom rise to power again.

So when scouts discover the location of the ancient locket that can restore Winter's magic, Meira decides to go after it herself. Finally, she's scaling towers, fighting enemy soldiers, and serving her kingdom just as she's always dreamed she would. But the mission doesn't go as planned, and Meira soon finds herself thrust into a world of evil magic and dangerous politics – and ultimately comes to realize that her destiny is not, never has been, her own.

Source: GoodReads
Why:
Strong Protagonist: Well, from the premises she looks like a Mulan type heroine.  Which if done correctly is the BEST sort of herorine.
Fantasy: I do like high fantasy.  A lot.  I mean, you have extreme freedom in these sort of stories which means I'm probably not going to be so annoyed with stupid real life mistakes.  Oh, that doesn't give it a free pass to make stupid choices in world building, but it gives a lot of leeway.
Why Not:
Cliche: There are bits of the premises that just scream cliche to me.  And cliche fantasies are the worst.
It gives me Defy flashbacks: I honestly, was not a fan of Defy.  And this one seems very eerily similar to it-Mulan-ish lead, fantasy world crippled by some sort of dystopian event, in love with a prince.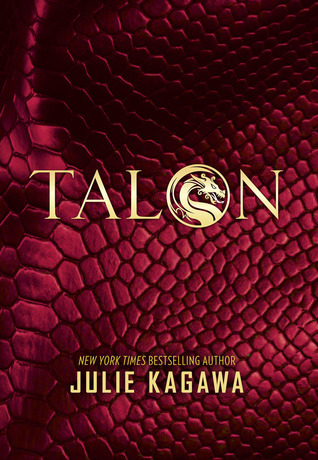 Long ago, dragons were hunted to near extinction by the Order of St. George, a legendary society of dragon slayers. Hiding in human form and growing their numbers in secret, the dragons of Talon have become strong and cunning, and they're positioned to take over the world with humans none the wiser.

Ember and Dante Hill are the only sister and brother known to dragonkind. Trained to infiltrate society, Ember wants to live the teen experience and enjoy a summer of freedom before taking her destined place in Talon. But destiny is a matter of perspective, and a rogue dragon will soon challenge everything Ember has been taught. As Ember struggles to accept her future, she and her brother are hunted by the Order of St. George.

Soldier Garret Xavier Sebastian has a mission to seek and destroy all dragons, and Talon's newest recruits in particular. But he cannot kill unless he is certain he has found his prey: and nothing is certain about Ember Hill. Faced with Ember's bravery, confidence and all-too-human desires, Garret begins to question everything that the Order has ingrained in him: and what he might be willing to give up to find the truth about dragons.

Source: GoodReads
Why:
Dragons: A relatively unexplored area in YA, I'm in the mood for some dragon stories.  And the fact that this one employs the story of St. George is even more awesome.
Julie Kagawa: Even though I wasn't exactly impressed with her Blood Eden series, I still am giving Kagawa credit for solid writing so if the story grips me enough I think I'll be into it.
Secret Organizations: Anytime there's a secret organization involved I'm willing to give it a try.
Why Not:
It seems suspiciously similar to Firelight: Which I did not enjoy to say the least since it was a Twilight knock off.  And from the premises, you do see the potential of YA tropes right there.  So…yeah.
Julie Kagawa: As previously stated, I don't have the best of relationship her stuff.  It's well written, but there's usually something about it that just doesn't click with me.
Mixed Early Reviews: While there are some really positive reviews, there have been other reviews that have sort of confirmed my fears.